This post is for 8123 Ehsaas Program CNIC Check Online 2023. Ehsaas Program was announced by the Pakistan Government in 2019. This program was started by the ex-prime minister of Pakistan Imran Khan. Basically, the purpose of this program is to lift up the poor people in the country. During COVID-19 it is hard for people to continue their jobs so it will be a support to those poor people who were unable to do their jobs. And hard for them to feed their family. Due to this program Rs. 144 billion amounts distributed among the 12 million families. 12,000 rupees per family provided to the people. In the year 2021, the program was expanded. Now, here we are going to describe how 8123 Ehsaas Program CNIC Check Online 2023.
8123 Ehsaas Program CNIC Check Online 2023
If you want to know if you are eligible for the 8123 Ehsaas Program or not. Then read this post clearly here I am going to share the complete process with the help you can check it easily. First of all, you can click on the below click,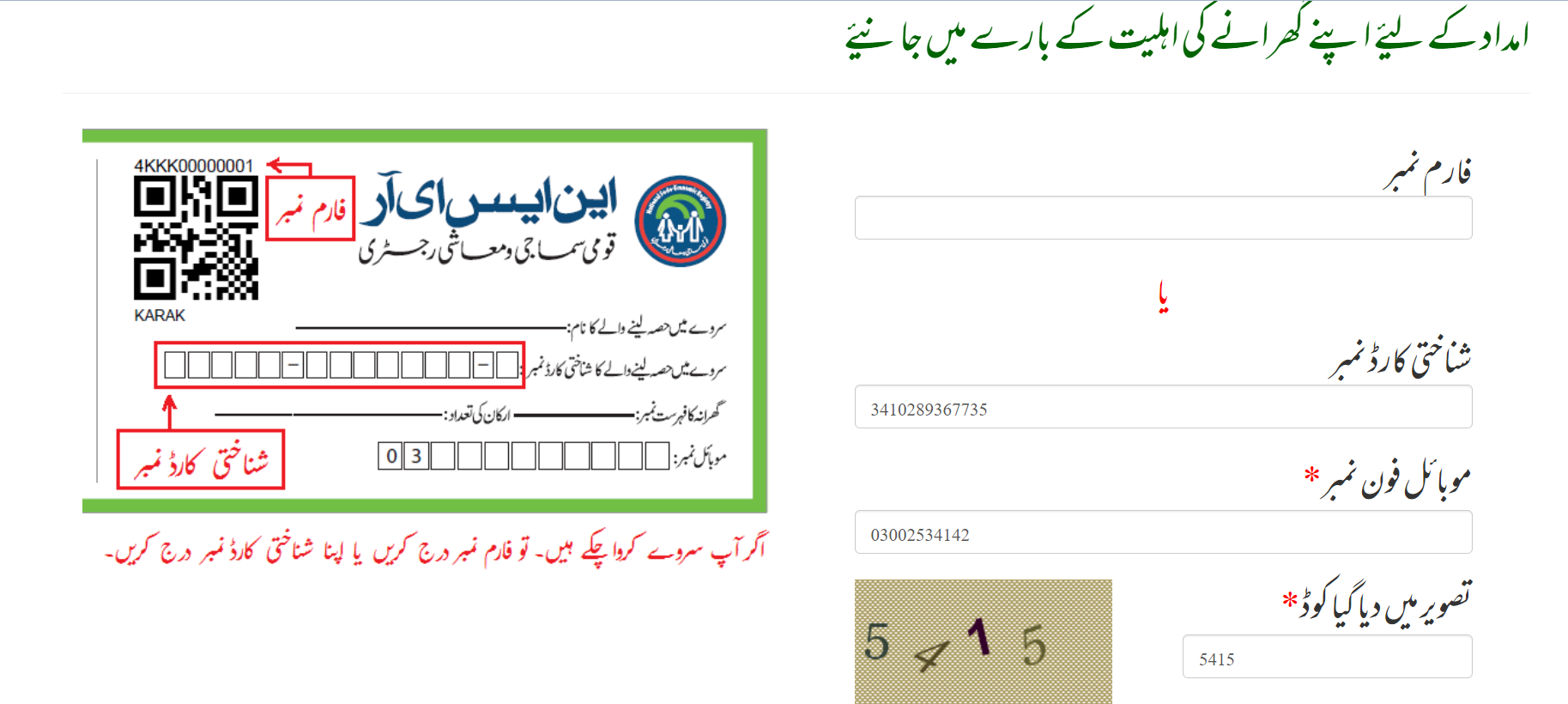 The page shown in the image will appear on your screen, You can provide the required information like your form number. If you don't know about the form or you lost it then you can provide your CNIC number, phone number, and given the code which will be given in the front of the empty box. After giving all the information you can click on the submit option and the result will be shown on your screen.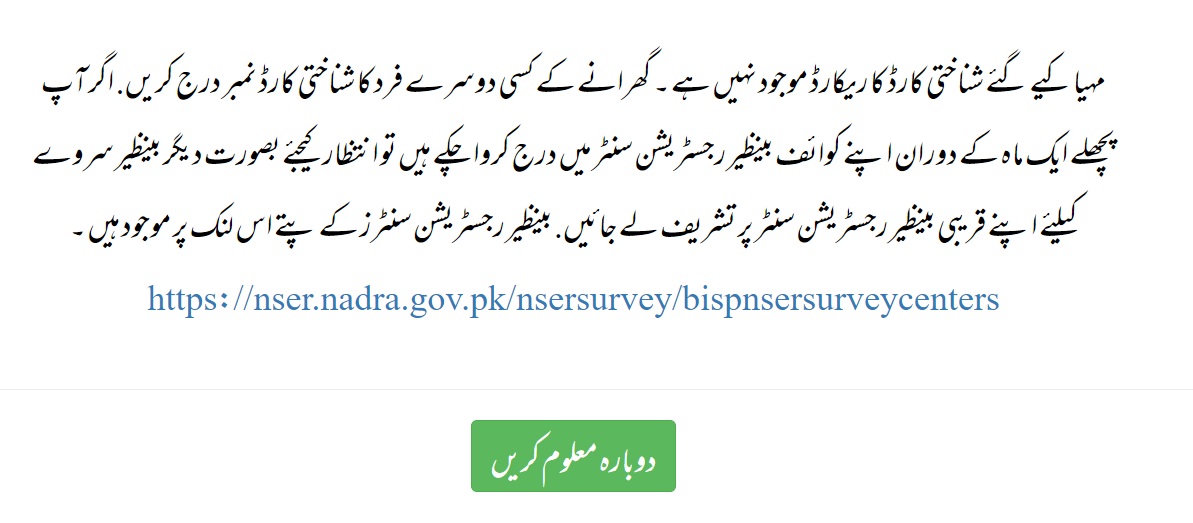 8171 is another program that stands as a beacon of hope for millions of people in Pakistan who have long struggled with poverty and inequality.
In case if you get the following result then you can try again with another family member's CNIC card. Like your parent's CNIC card. Because the result will be only generated on the registered ID card.
Ehsaas Program CNIC Check Through SMS
If you want to check through SMS then you can text your CNIC number at 8123 and you will get sms on the spot with the result.
How will the cash be given?
If you want to withdraw your money then first you can do the verification through NADRA. NADRA verification is compulsory because all the transactions will be done after the verification. And eligible people can withdraw their money from Bank ATMs.