Zong Bolt Device Password Change User Name Reset Setting Login: This is a fact Pakistan all telecom companies are earning profit through internet services. In Pakistan, you will see all telecom companies' internet different devices and sims for laptops, PC, mobile, and other internet-supporting devices. According to my experience Zong 4G all internet devices are best for internet usage.  If you forget your device password then yes you are at the right place because this page's major topic is Zong Bolt Device Password Change User Name Reset Setting Login.
Zong Bolt Device Password Change
Zong 4g device users want to know Zong Bolt Device Password Change. If you are living in a city or village then yes Zong 4G internet devices are the best option for internet quality. Zong 4G internet Device is giving different internet packages from 24GB. On this page, you will get complete instructions on Zong 4g Device password-changing method. If you want to get the fastest internet then yes you will active Zong 4G devices with different packages including 24GB, 50GB, and 100GB. This is a reality due to different website passwords we are forgetting different passwords.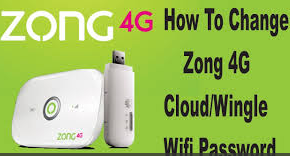 How do I change my Zong device Password?
Connect your Zong 4G with data cable with your PC or Laptop
Make sure your device is connected to the internet.
Enter https://192.168.8.1/html/home.html in your browser URL bar.
Now you will enter Zong user name Admin and Password admin in the required space
Now you will see the Zong website setting page
After you will click on the Modify Password.
Enter the current password and then the new password
In the last step, you will click on apply.
Your password is changed successfully.
You can also visit Zong 4g device packages.
In this article, we shared the complete detail about Zong Bolt Device Password Change. The new users don't know how to change it but here we discussed it in detail and step by step.