Students download ETEA medical entry test syllabus 2023 sample paper pattern MCQs in PDF format. This is an important test for MBBS and BDS admissions in KPK medical colleges and Universities. All the FSc pre-medical and A-Level students are must require to attempt this test. And it is also mandatory for all the students to pass this test with a minimum of 50% marks. Every year the competition is getting higher among students that is why we advise you to fully prepare ETEA medical test sample paper from. In this way, we are providing the sample paper pattern from last year's question papers and hoping that you will get maximum information from this stuff.
After ETEA Medical Test Date 2023 announced all the students will attempt this test and the marks percentage in this test and marks percentage in FSc pre-medical will be calculated through an aggregative formula. Only those students will obtain admission who will meet the least merit in medical colleges in KPK. While if any student who might be well qualified in the entry test but doesn't meet the current merit will not be eligible for MBBS or BDS. We are advising you to scroll down this page and prepare ETEA medical syllabus 2023 download PDF and prepare.
ETEA Medical Entry Test Syllabus 2023 Sample Paper Pattern MCQs
Education Testing and Evaluation Agency ETEA medical entry test syllabus 2023 download PDF from the following table. This syllabus containing the sample paper pattern MCQs from the last year question paper. Although the paper will be different but you can gather maximum preparation data. Scroll down this page to prepare online…
About ETEA Medical Test Question Paper 2023:
You are informed that the ETEA medical test question paper 2023 will be composite as per the following chart.
| | |
| --- | --- |
| Subjects | Number of Questions |
| Physics | 60 |
| Chemistry | 60 |
| Biology | 60 |
| English | 20 |
| Total Questions | 200 |
The test paper will be in Multiple Choice Question MCQs with A, B, C, and D option
Candidate has to choose only one answer from the given options
Each correct answer carry 4 marks while the wrong answer will let you down with a -1 mark
Double choice or cutting will be considered as the wrong answer
The total allowed time is 3 hours
Guide Book For ETEA Medical Test:
Syllabus Sample Paper Pattern MCQs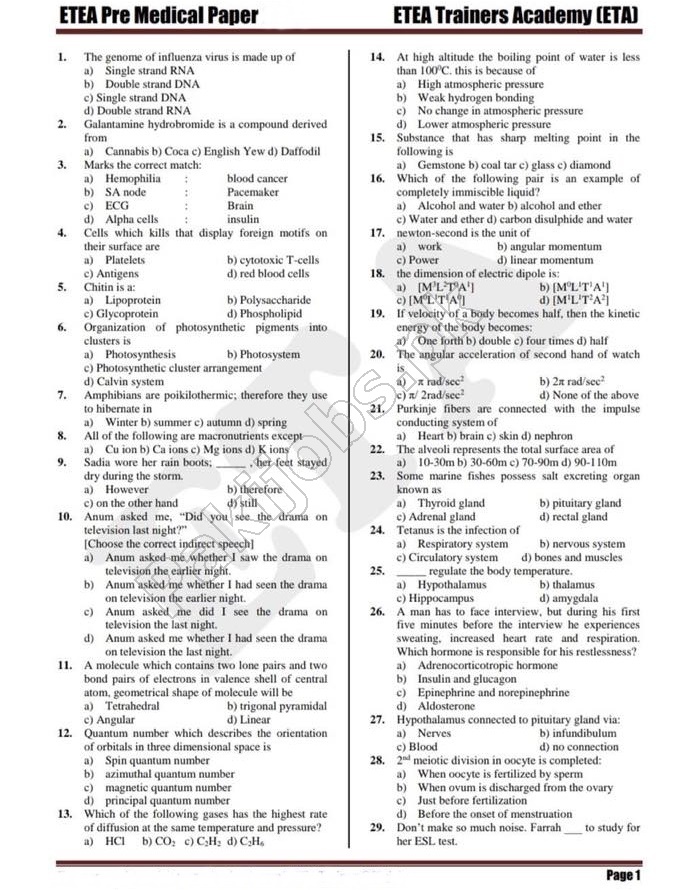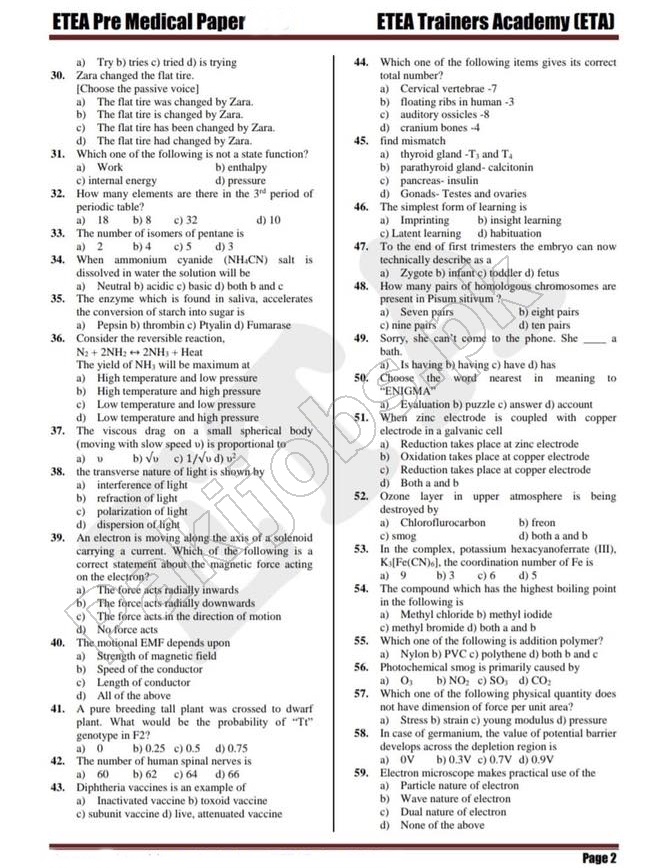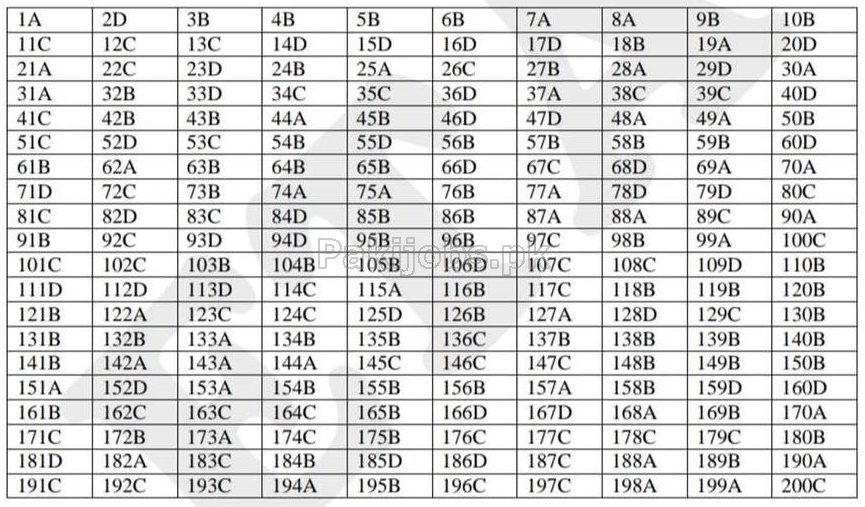 So you prepare online ETEA medical entry test syllabus 2023 sample paper pattern MCQs in PDF download. This entry test will base on Physics, Chemistry, Biology, and English marks. According to the ETEA Medical Entry Test sample paper, all applicants will get high marks if they prepare these subjects' objective type questions. Students Physics 60 marks, English 20 marks, Biology 60 marks, Chemistry 60 marks questions base ETEA Medical Entry Test will conduct in August month for all applicants who want to get admission to KPK government medical colleges.