How To Get Pakistan Sehat Card Online Check Prime Minister Health Card Registration Form: In Pakistan health condition is very bad due to traffic population and change environment increase diseases in Pakistan. Many Pakistani and include low income families not afford private hospital expensive because of this Punjab Government Prime Minister starting new facility for Punjab province people Prime Minister Health Card program under the Punjab health initiative Management Company PM Punjab Health program. Readers Prime Minister Sehat card program starting in 2023 in other Pakistan many cities including Sargodha, Narowal, Rahim Yar Khan, khanewal and others district now at the time Prime Minister of Punjab starting Health card program in Punjab many district.
Through Prime Minister Sehat Card program provide quality health facilities to needy families in Punjab and without any single charges.
How To Get Pakistan Sehat Card Online Check Prime Minister Health Card Registration Form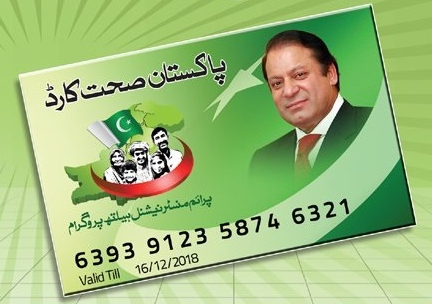 If you want Prime Minister Health Card online registration Form and any others information so you are at right place. Here we are providing Prime Minister of Punjab health facilities for low income families in Punjab Sehat Card Program related all information including How to apply for online registration, Sehat Card registration form, eligibility criteria, contact number and related all information available on this page www.pakijobs.pk. Just you will read all information through this page then you can get easily PM Health Card in Pakistan Punjab.
Eligibility Criteria for PM Health Card 2023
Only Punjab residential people eligible for Prime Minister of Punjab Health Card and all people those who cannot afford private hospital fees in Pakistan and belong a low income poor families. Readers no age limits for Punjab Health Card and these all procedure shall be made on merit basis under the Punjab government policy. You can more related health card information keep reading all information through this page.
Check Your Eligibility for Pakistan Sehat Card

Readers you can check eligibility for Prime Minister Health Card Scheme 2023 you can easily check through this procedure.
You can send SMS Write in SMS your CNIC card number and sent 8500 and check eligibility for Health Card program
How to Get Prime Minister Health Card Registration Form

Readers you can send SMS and SMS all procedure given below after send SMS you can receive your eligibility and your Health card number and you will receive your health card your near Basic health unit. Well this is all information regarding the How To Get Pakistan Sehat Card Online Check.
Prime Minister Health Card Program related Information Contact Number
You have any issue related Punjab Health Card Scheme you can make call this help line number 080009009