Here we are talking about the new government hajj package 2023 price in Pakistan for private and government scheme. Hajj is the most important pillar in Islamic duties. According to Islam if Muslims have Nasab under Islamic religion then one-time Hajj is mandatory (Farz) on those Muslims. Islam is a complete religion till the end of this temporary world, according to Islamic scholars Islam religion is giving a full code of conduct for all people. In Islam Namaz, Roza, Hajj, Zakat, and other Islamic Duties are farz under Islam duties rule and regulation. So if you are also intending the details you have to read the following details which are very important. But remember that you should never get late in applying.
Here we are talking about Hajj so for those Muslims who will perform Hajj then yes you will get a government hajj package and price in Pakistan and also other important details. You have to read the Hajj policy 2023 and download the application form which you have to submit before the last date. Remember that you should apply in a bank and never provide the wrong information. The reason is when a candidate will apply any wrong entry is stopped at the time of the start journey towards Saudi Arabia. You have to keep on reading this article and we will be updated you with the latest updates.
Government Hajj Package 2023 Price In Pakistan
The MORA (Ministry of Religious Affairs) have not yet announced any update about Government hajj package 2023 price in Pakistan. We suggesting you to keep on visiting this page for latest updates. As soon as the updates are announced, it will be uploaded here on this page. You just need to stay in tune with this page and we will update you with all latest updates which are very necessary for you.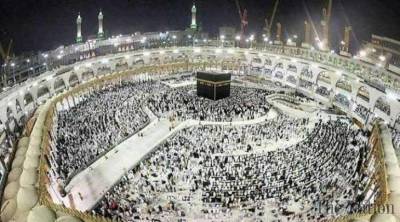 Government Hajj Package 2023 Price:
The following package is of the previous scheme which has passed now. As soon as the officials announced the new scheme 2023, it will be uploaded here on this page.
436,000 for North Region Pilgrims
426,000 for South Region Pilgrims
Hajj 2023 Benefits By Pakistan Government:
VIP Buses Transportation
Two-time Food In one Day
Makkah and Madina Residence
Makkah to Madina Luggage transportation
Zum-Zum Water advance transportation from Saudia to Pakistan before Hajji Arrival in Pakistan.
Guideline through Mobile Application
Air cooler in Medan e Arafat
Three-time Food in Medan e Arafat
Wifi
Single Trip Hajj
Doctor Facilities
Two bus stop in Saudia only for Pakistan
Fir proof Tent on Medan e Arfat
Pakistan to Madeena or Jaddha Airports welcome food
Banks For Hajj Scheme 2023:
Mezan Bank
National Bank
MCB
HBL
Alfalah bank
Punjab Bank
UBL
Allied Bank
After the announcement of the government hajj package 2023 price in Pakistan, we will update the application form and policy on this page.  After the official issue complete the procedure so stay with us for valuable information. You can send your comment below for taking any further information which is important for you to read before applying for this obligation.