Read these details about Hajj 2023 policy Pakistan in Urdu private, Government information. Here we are sharing Hajj 2023 Application form, passport, important requires documents, last date form submission, PIA ticket price, and Quota system details. This year the officials of the Ministry of Religious Affairs (MORA) have made some amendments to the new hajj scheme.  According to a newspaper announcement, this year the private scheme will be squeezed while the government scheme will be expanding out so that more pilgrims can perform hajj within a low budget. We are covering all the latest updates and information for our readers. Just be with us and keep on reading this article for taking the further details which are having lots of information for you which you need to read before apply.
Prime Minister PM Pakistan Hajj Scheme 2023 is giving 179210 people for hajj religious performance. Saudi government Ministry of Hajj is requiring some changes in the Pakistan pilgrim's ratio under the COVID-19 pandemic. This year Saudi Government is revised the total number of Pakistan Pilgrims' ratio. The new amendments are yet to be released on MORA official website for the Hajj scheme. We are suggesting to all of you to stay in tune with us for taking any further information. Scroll down this page and check if the officials have announced it or not.
Hajj 2023 Policy Pakistan In Urdu Private, Government Information
Ministry of Religious Affairs MORA will announce the Hajj 2023 policy Pakistan in Urdu on this page. We will bring these updates with you and suggest you stay with us. This scheme will be announced under two categories including the private and government. Both of these categories are having different details that you have to follow while applying. Continue reading for grabbing this information.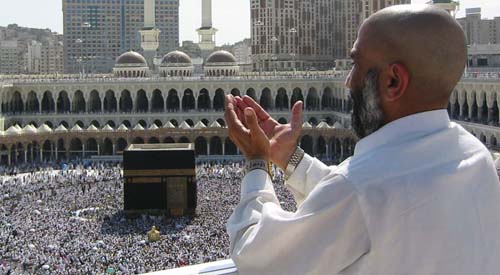 Hajj Policy Saudi Government Quota System:
Readers every year Saudi government Hajj Ministry Is allocated quota for all countries according to each country's population Ratio. This year Saudi government is increased 15000 pilgrims for Pakistan due to Pakistan's current population.
| | |
| --- | --- |
| Total Number of Pilgrims | 1 Lac 84 Thousand two Hundred 10 — 184210 |
| Government Scheme | 60% means one lac twenty thousand — 120000 |
| Private Scheme | 40% means 59 thousand 2 hundred 10 —- 59210 |
| Hajj 2023 Fee | RS. 4, 26, 000/- without Qurbani charges RS. 19340/- |
Hajj 2023 Government and Private Scheme Difference:
In Pakistan government and private Hajj Scheme is available for all Pakistan Nationals. Through private schemes, the pilgrim can get expensive hotels, transport, and their favorite airline. Here we want to mention private Hajj 2023 scheme price is high as compare to the government Hajj Scheme. Private package details are still waiting. You can increase 1 lac 79 thousand in government hajj scheme price for Hajj 2023 Policy Pakistan In Urdu Private, Government Information.
Hence the complete information regarding Hajj 2023 policy Pakistan in Urdu private, government information. Hope you have taken all details which are very important for you. You have to stay in tune with this page. As soon as the new scheme is announced we will update this page. So bookmark this page so that you can obtain the latest updates before others while sitting at your home.