In Pakistan electricity load shedding is major problem since last 15 years. This is a reality PML(N) government fail in Electricity providing. According to expert in Pakistan last all government included PML(N) not started any electricity project for Pakistan people. This is a reality in Pakistan all cities are facility 12hrs electricity load shedding. According to different sources reports, Pakistan villages are facing 17 to 19hrs electricity load shedding. This is a reality over charging is major problem by all Electricity supply companies. We are here for sharing, How to Check Electricity Bill in Pakistan Online All Cities? Complete details. if you want to get your bill online then yes all previous months and current month electricity bill is available for all people.
This is a reality Online Electricity bill demand is increasing day by day due to internet usage trend. People those who are living in Islamabad, Lahore, Karachi, Rawalpindi, Multan, Lahore they all are mostly try to check their per month electricity bill through online method.
How To Check Electricity Bill In Pakistan Online All Cities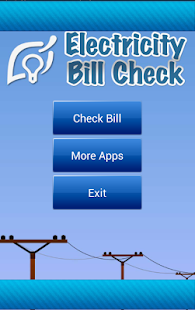 Few year ago we were shared all Electricity companies online bill check procedure with different posts. Today we are sharing all Electricity companies online Bill check procedure on this one platform. Through this page you will easily understand how to Check Electricity Bill in Pakistan Online All Cities complete details.
Procedure for online bill check by Bill ID:
Above mentioned all link are giving all Electricity companies online electricity bill check by customer ID. You will open any above mention link according to your area wise search. For example if you are living in Lahore city then yes you can open LESCO online bill check option. After open it you will enter your Electricity bill customer ID for online bill check. You will also check previous month electricity bill online through above mentioned links. If you want to get check online electricity bill then yes we are here for complete guideline.