This page is sharing Jazz Franchise Lahore Karachi Multan Peshawar Islamabad detail. If you want to get any jazz service and product then yes jazz Franchises are available in Pakistan for your help. You will easily visit Jazz Franchises during 9 to 5pm time period. Jazz Franchises off day is Sunday in weeks. Jazz is a telecommunication company in Pakistan. Few years ago Jazz Purchased Warid telecommunication company and after this historical purchasing Jazz signal strength is more effective for their users. Jazz is giving different telecom service included call, sms, internet and different value added services. Jazz telecom is offering leading packages for call, internet and sms. This is a reality jazz telecom is sharing lowest charges packages for all Jazz telecom users. If you have Jazz prepaid and postpaid sim then yes you can easily get Jazz service through Jazz Franchise in Pakistan.
Telecom Company Name:
Jazz
Jazz Franchise Lahore Karachi Multan Peshawar Islamabad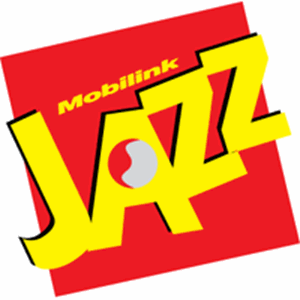 Today Topic:
Jazz Franchise
Cities Names:
We are sharing Pakistan Major Cities Jazz Telecom companies Franchise address and phone number so just read further details.
Jazz Franchise In Lahore:
Jazz Franchise Lahore Raiwand Road Lahore Block C Judicial Colony Lahore Punjab 03086701096
Jazz Franchise Darbar Lower Mall Anarkali Lahore
Jazz Franchise Central Ave Block Model Town Lahore 03244860006
Jazz Franchise 42 Commercial Building Jeweller Market Mall Road Anarkali Lahore 04237223116
Jazz Franchise In Islamabad:
Jazz and Warid Customer care center Jinnah Avenue Block G G 7/3 Blue Area Islamabad 051111300300
Jazz Franchise Murree Road Athal Chowk Barakahu Islamabad 03018542728
Jazz Lehtrar Road 03008638786
Jazz Office F 8 Markaz F 8 Islamabad
Jazz Franchise in Peshawar:
Jazz Service Road Saeed Abad Gulbahar peshwar KPK 03088485566
Jazz Franchise 34, The Mall Road peshwar Cantonment Peshwar KPK
Jazz Dubgari Peshwar KPK 03036270086
Jazz Haji Town Peshawar KPK
Jazz Franchise in Multan:
Jazz Khiljii Arcade Akbar Road 03336169253
Jazz Shop 1 Jhanewal Road 0616511256
Jazz Al Buraq jazz Ward Franchise Tipu Sultan Colony Multan Punjab 03333099991