Get the Karachi Biryani Barkat Market Contact Number and home delivery price with the menu from this page. Karachi Biryani has made their name among the most favorite foodies with their original biryani taste. They have a spacious ambiance for your family hall where you can enjoy a good time with your loved ones. Along with the comfortable ambiance, the menu price is also amazing with affordable ranges. within a very economical price range, you can enjoy tasty biryani and other fast food options at that place. Here you will complete detail about Karachi Biryani Barkat Market Contact Number.
Karachi Biryani Barkat Market Contact Number
Karachi Biryani is also offering Karachi Bar B Q and Karachi Restaurant in this same place. You can ask them for the chicken Bar B Q, Chicken Qorma, Chicken Karahi, and of course the Biryani. They are now offering fast food and many other food options which you can check on their menu. But personally, their Biryani is the only delicious item I have tried here. You must visit this place and share your reviews with us in the comments below.
Karachi Biryani Lahore Barkat Market Contact Number:
Lahore is a place for historical places, delicious food, a transport system, and an educational system. Here we are talking about Lahore city famous food place for all local and other cities people. In Mid of Lahore near Kalama chowk, Barket Market is a famous place, and here different food points and shopping malls are available for people. If you are enjoying your meal with Pakistan's traditional Biryani then Karachi Biryani is the place for your delicious Biryani taste. we mentioned the number below.
 (042) 35886871
Karachi Biryani Lahore Menu:
Karachi Biryani Barkat Market Lahore is offering quality food in rice. They have designed their dine-in and takeaway both the price and quaint are the same. So when you will visit this place you will enjoy the following options as the top priority while the other options are also available here which you can enjoy here.
Half Chicken Biryani price 160
Regular Chicken Biryani 230
Full Chicken Biryani 320
Half-Combo with Biryani, Raita, Cold Drink Regular 230
Regular-Combo Chicken Biryani, Salad, Raita, Shami, Cold Drink 330
Full-Combo Biryani, Salad, Raita, Cold Drink Regular 390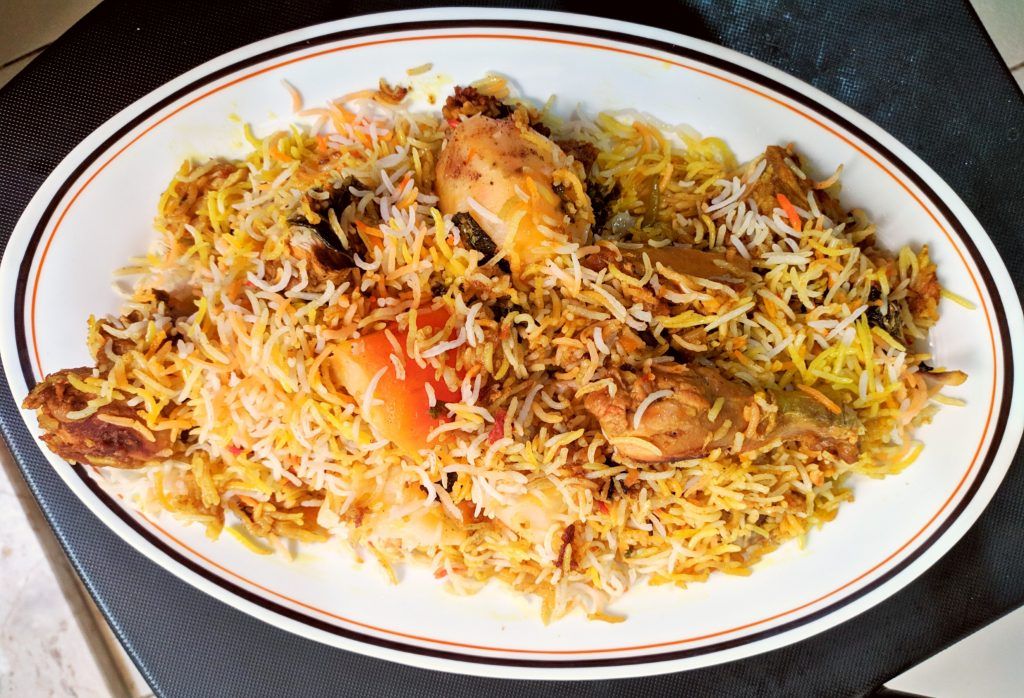 Karachi Biryani In Lahore:
Karachi Biryani Barkat Market Lahore is offering home delivery for Garden Town, Model Town, Faisal Town, Johar Town, Ichra, Mustafa Town, and Wahdat Road. You can find them on Food Panda and can place your order through the food panda and get amazing offers.
They also offer the ice cream option from Gourmet bakery is the next shop of Karachi Biryani Barkat Market. So never miss your next visit to this loving and spacious place to spend a memorable time.
You can also check the Best Fast Food Restaurants In Pakistan.
These are complete information and details about Karachi biryani Barkat market Lahore 2023 phone number home delivery price. Hope you have liked this page and are ready to set your plan to visit this place with your friends. But if you have some suggestions for others about to either visit this place then must share your reviews in the comments.