If you want to get the KIPS academy fee structure for MDCAT 2023 preparation test session details then read further information through this page. If you have done the FSc Pre-Medical, or A-Levels (medical) and want to take admission in MBBS then you have to attempt the MDCAT. The abbreviation stands for the Medical and Dental Colleges Admission Test (MDCAT). This test is necessary for each student to attempt for taking admission or MBBS and also to the BDS programs. This test is not an easy task for a student to attempt. That is why the KIPS provides the best preparation material for each one to attempt. You have to apply as per the following information which is just given below and we are sharing it with you right here through this page.
KIPS Academy Fee Structure is very reasonable as compared to other academies. KIPS Academy is running Pakistan's number one entry test preparation network for students. If you want to get admission to a government medical college then the MDCAT test 2023 is ready for preparation. According to officials, KIPS Academy is giving the best result in the MCDAT test every year. Students without exam preparation will not get admission to government medical colleges. This is a fact exam preparation is giving full support for Medical college admission. We are here for KIPS Academy Fee Structure and all details are updated by officials' sources.
KIPS Academy Fee Structure For MDCAT 2023 Preparation Test Session
This page is containing the KIPS academy fee structure for KIPS MDCAT preparation 2023. Every year the officials are updating their fees that is why we will bring the latest updates for the current year. You have to stay in tune with this page and we will bring the latest updates to share with you right here on this page below.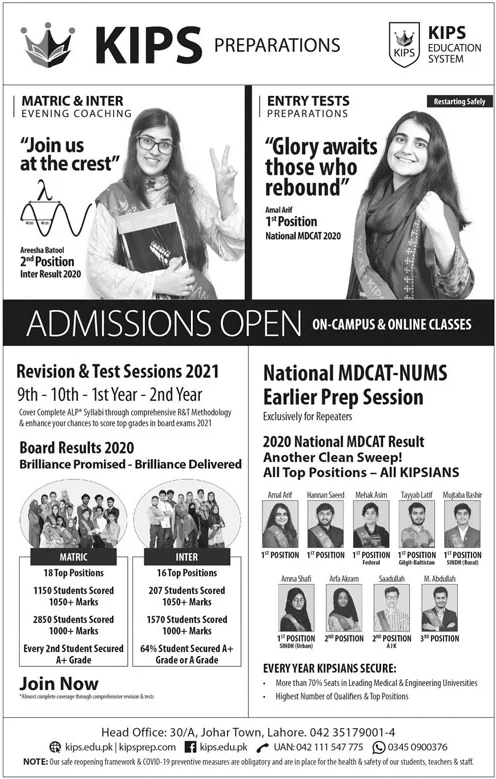 KIPS Academy Fee Structure For MDCAT 2023:
MDCAT Plus 2 Months Fee 27000
LMDCAT Plus UHS Exclusive Till test dates fee amount is 39000
LMDCAT Plus With NUMS till test Dates 42000
AKU Plus only 35800
Above all fees, details are collecting through KIPS officials on February 2023 date. Students KIPS Academy Fee Structure For MDCAT 2023 is base on 27000 for a two-month time duration. This MDCAT test time duration will end in two months. If you want to get another engineering KIPS Academy test fee then yes you are lucky we shared it on the above information.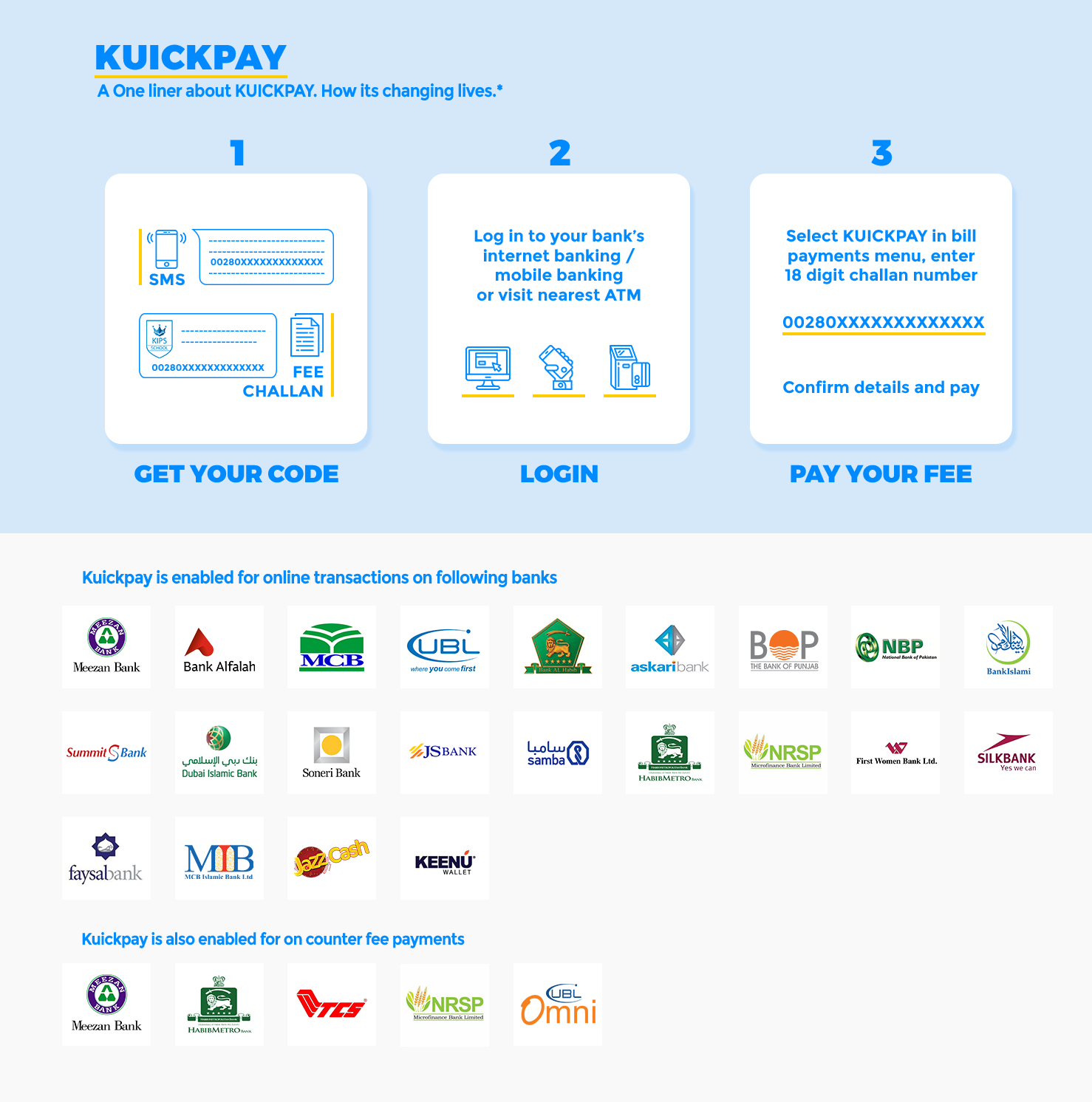 KIPS Academy MDCAT Test Session Start date:
Officials you will get visit nearest KIPS Academy any branch for admission session dates final information. If you want to get KIPS Academy MDCAT test admission then the admission office in every KIPS Academy branch is open these days before MDCAT final test date. If you want to get your future bright after FSC per medical then KIPS Academy MDCAT test preparation is very important. Now drop your comment on this post and for further details, you will get a reply through the same comment box.