Here you can download the Military College Sui entry test sample paper syllabus pattern model papers in PDF format. If you want to take MCS 8th, 9th, 11th class admission, then it is necessary for you to attempt its entry test. This test is based on short type MCQs questions from English, Urdu, and Math subjects. Students who had passed 7th class can get an attempt entry test for 8th class admission. Here we are sharing three pictures of Math, English, and Urdu subject entry test format. Students you can easily understand paper patterns through military college sui past papers. We are here for complete details because without the preparation of this important test, you cannot become eligible for proceeding.
Military College Sui is locating at the Sui Tehsil, Dera Bugti, Balochistan and it offers 7th, 8th, 9th, and 11th class admission. Only eligible candidates can proceed with their forms who meet the eligibility set by officials. After taking admission to this college one can learn studies as well as the Armed services training manners which are very necessary for the student's future. Keep on reading this post to take further details which are very necessary to join this college.
Military College Sui Entry Test Sample Paper Syllabus Pattern Model Papers
On the below side I am sharing a PDF file to download the Military College Sui entry test syllabus pattern model papers. The following samples are containing the subject wise past papers for taking admission to the 8th class. If you have passed the 7th class and your age is not more then 14 years till 1st April 2023. You must be the national of Pakistani nationality holder and the only males is eligible for intake.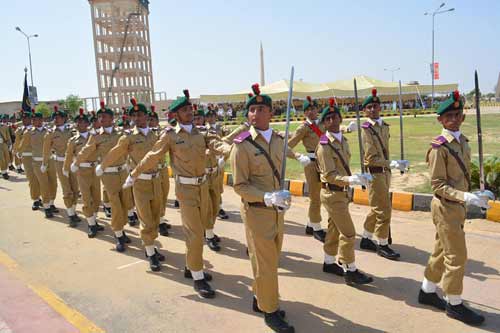 You can easily understand the question format with the help of the Military College Sui Entry Test Sample Paper. In this sample paper syllabus, MCQs type questions, Paper pattern details are available for applicants. According to teachers, If students will understand the paper solve method then high marks target achievement can easily manage by the student. The sample paper is key for the entry test's success. Students who appear without any preparation they can get fewer marks due to the non-preparation element. Students you can share this post with your friend those who are also searching Military College Sui entry test syllabus for test preparation.