The passengers want to know Pakistan Railway Ticket Price List 2023. If you want to travel in Pakistan then the Railway system is the best transportation source. According to Pakistan Railway officials, this transportation system is now going in the next step due to the latest updated technology.  After every few months, a railway ticket price new list is issued for passengers on Pakistan Railway's official website. You can get this information for your next railway traveling plan along with Pakistan Railway Ticket Price List 2023.
Pakistan Railway Ticket Price List 2023 Fare Booking Online
You can easily search Pakistan Railway Ticket Price List 2023 Fare Booking Online. We are sharing a pdf file for Pakistan Railway fares 2023 for passenger information. This is a reality Pakistan Railway ticket booking online faculty is also available on the Pakistan railway official website. Usually, people want to get information about Pakistan railway Ticket price 2023 before traveling.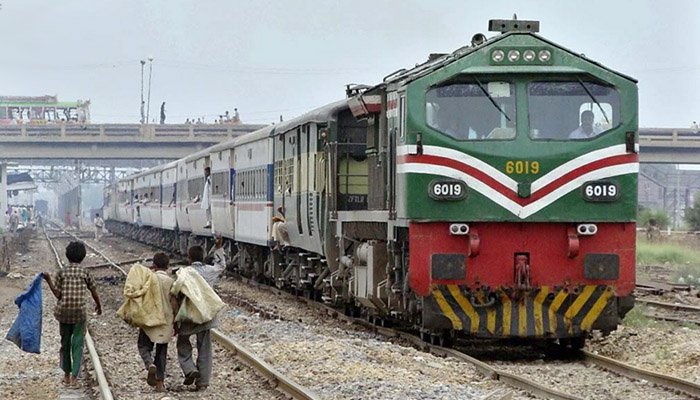 Pakistan Railway Ticket price list 2023:
Readers this list is very important information before any further railway traveling plan. You can get AC and non-Ac trains ticket price lists through this page. All information is getting through Pakistan Railway's official website. From the below link, you will get the complete list of Railway Ticket.
Fares, Ticket price and online booking details
Pakistan Railways Fares 2023:
Here we want to share a very interesting thing about Pakistan railway's next plan for Railway fares. Pakistan railway is giving their Fares details on the Pakistan railway mobile application. You can easily check and download Pakistan Railway fares 2023 list through the mobile application. Pakistan Railway fares 2023 new list issued by officials so through this page you can get it with a download option.
Pakistan Railway Ticket Online Booking:
The online booking trend is very famous in different transport private and government companies. According to my search, only PIA online ticket booking system is best for passengers. According to the Pakistan railway minister within a few months, Pakistan railway ticket booking online system will be ready for all passengers.
Pakistan railway online ticket cancellation:
You can cancel your ticket at any time from the given link httpss://www.pakrail.gov.pk/RefundPolicy.aspx
Refundable policies are mentioned below.
| | |
| --- | --- |
| Refund % | Time Before Departure of time |
| 90% | 48 hours before |
| 80% | 24 to 48 hours |
| 70% | 24 hours before |
Well, these days the government is working on Railway improvement and shared Pakistan Railway Ticket Price List 2023 and also working on different projects. Through this,  We are here for the right information for all people who are interested in this information.