Punjab Examination Commission PEC 8th class registration form 2023 download admission schedule dates from this page.This registration schedule is announce by the examination department of the PEC. Punjab Examination Commission is a government organization that taken the 5th and 8th class annual examination from all the students of the Punjab. When this PEC body starts its operations in Punjab then their authority is only the Government Schools students in the 8th class only but now the range and authorities of the PEC increase and now all the Government as well as public school students of whole Punjab are appear in the 8th class annual examination under the PEC supervision. This is compulsory on every single students not only to appear in the PEC 8th Class annual examination but also pass out this exams because if you got supply then you are not promoted to other class in any case.
Now as students are waiting for the registration date to be open so that is why Punjab Examination Commission announce the registration Schedule with the PEC 8th Class Registration Form 2023 these admission or registration form are available on this page and you can download online the complete form from this page. When you fill the registration form and submit it to the officials of the PEC only then you will be able to appear in the PEC 8th class annual examination 2023. Admission form can be taken from the September to November, to submit the registration form after that date the registration will be closed.
PEC 8th Class Registration Form 2023 Download Admission Schedule Dates
The officials www.pec.edu.pk registration form for 8th class has announced and you can download it from thsi page. If you are a school head master or want your child to be appeared in the 8th class board papers then you are hereby required to submit the PEC 8th class registration form 2023 from the below given schedule.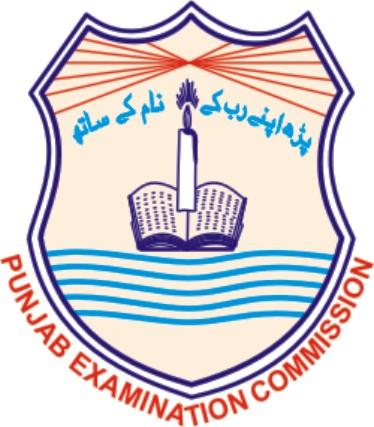 PEC 8th Class Registration Schedule 2023
the officials have not yet declared the PEC 8th class registrations chedule 2023 due to the COVID-19 pendamic. Otherwise in previosu years the registration became done till December. Btu this year due to the lockdown threat the Punjab Examination Commission (PEC) is still slient to release any update online.
| | |
| --- | --- |
| Registration Starts | September, 2023 |
| Registration Ends | November, 2023 |
The following documens required for 8th class registration. You have to bring these documens and attached with your registration and submit it sepecrately for each student seperately.

Instructions:
Private School Registeration Forms can also be verified by Govt. Gazetted Officer
There will be separate Forms available for Public School Students and Private School Students.
A separate Form will also be available for Private Student who wants to appear in the examination independently.
Registration Forms for Public School and Private School Student's consist of two pages one is form 'A' (for School's information) and second one is Form 'B' (for student's information) both must be downloaded and filled in carefully and    must be submitted to respective ECC/CTSC.
These Forms are designed to be printed on A4 paper.
Please read all instructions before filling any form
Hene the complete details about Punjab Examination Commission PEC 8th class registration form 2023 download admission schedule dates are written here. I hope you have taken all the details on this page for whcih you are finding online. But in ase of taking any further information or update you can leave comment in the following commenting section and we will provide you further updates. As soon as the officials www.pec.edu.pk registration for 8th class is announced will be available here on this page.