PIA E Ticketing Online Check In Web, Mobile App Contact Number, Confirmation: If you want to travel through Pakistan air service then this page is giving different details regarding PIA ticket booking, collecting and confirmation details. PIA is giving three ways for online ticket booking, yes here we are talking about PIA Web Ticketing online, Web Ticket Check-in and PIA mobile App. For example if you want to get booking online then visit PIA official website form online booking. If you want to check you ticket booking status then get PIA login through mobile number and track you PIA ticket status and schedule. PIA mobile app is one and only easiest way for online ticket booking, through PIA mobile app any person can get Online PIA ticket for their traveling schedule. Further details will explain all above details and PIA Self E ticket booking.
Topic:
PIA E Ticketing Online Check In and Booking Details
PIA E Ticketing Online Check In Web, Mobile App Contact Number, Confirmation
Ways for Ticket collecting:
Web Ticket Online Booking
PIA mobile App download
PIA Self E ticketing Collection:
PIA is giving self ticket collecting in Lahore, Karachi, Islamabad Airports and PIA official's booking offices. Usually Ticket collecting and booking system is based on Queue system. PIA Self Service e ticketing is solved this queue system problem for people. You will collect PIA ticket through PIA E ticket Machine like ATM Machine.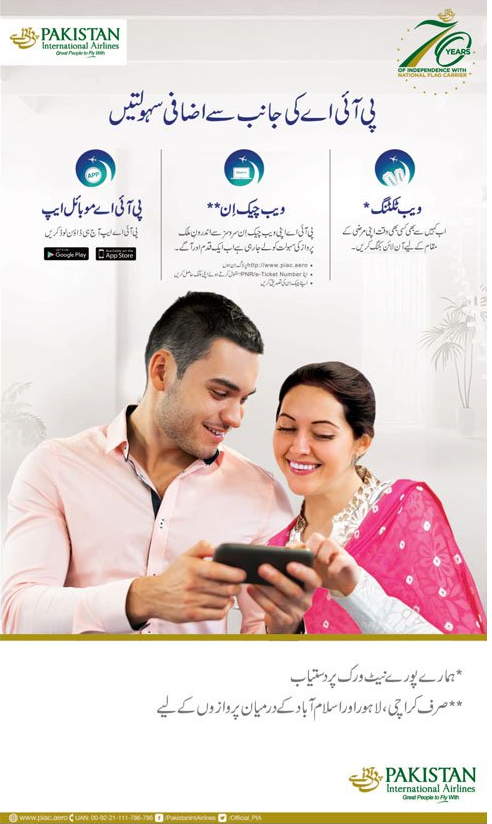 Note:
These facilities are available for Karachi, Lahore and Islamabad PIA customer. Pakistan International Airline condition is very bad due to political influence but here we are highlighting positive things about PIA. Readers this is a reality Pakistan Airline is facing serving condition. Last few months ago government of Pakistan was involved in PIA privatization but due to different political issue this program was still pending.