Punjab Public Service Commission PPSC Lecturer jobs written test result 2023 October online all subjects check online through www.ppsc.gop.pk results. Whenever any job is announced by the PPSC, you have to go through the written test procedure for selection. So this time when the officials announce the PPSC lecturer result 2023, we will upload a link on this page. That is why we are telling you about when outcomes will be released and how a candidate can check it online. Here I would like to add one more informative detail that the number of received applications are accessing the number of posts. That is why only those will be hired who will gain the top marks and shortlisted. Keep these instructions in mindset and continue reading to check the PPSC test result for lecturer jobs 2023.
In the education department, the lecturer's job is the best position for individuals. Those who will be hired will get a good salary package. Both male and female are posted at different places of schools and colleges. Officials also provide the career to build opportunities that are the best edge for the students to gain a handsome place for their future. Just stay in tune with this page now to check the PPSC lecturer jobs test result.
PPSC Lecturer Jobs Written Test Result 2023 October Online All Subjects
On this page, we are bringing updates about the PPSC lecturer test result by roll number and name through www.ppsc.gop.pk result. I am telling you about when it will be announced and how to find the outcomes. Just be in tune to get the latest updates that are released online below.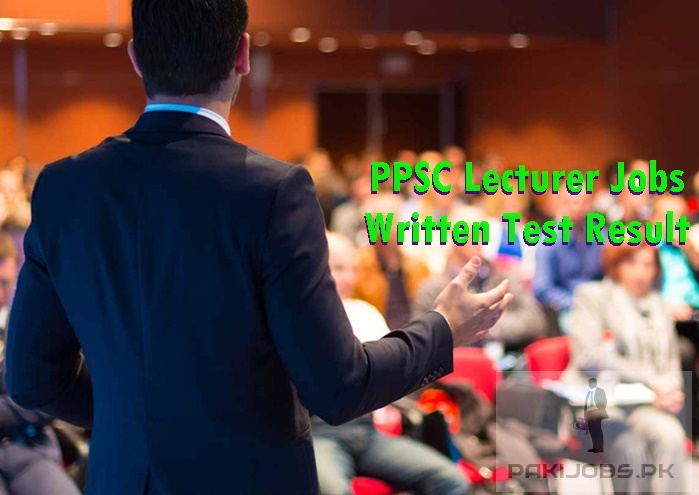 PPSC Lecturer All Subjects:
Punjabi Lecturer
Geography Lecturer
Journalism Lecturer
Persian Lecturer
Persian Lecturer
Saraiki Lecturer
Pak Study Lecturer
Sociology Lecturer
Mathematics Lecturer
Philosophy Male Lecturer
Philosophy Female Lecturer
Social Work Male Lecturer
Social Work Female Lecturer
Library Science Female Lecturer
Fine Arts Female Lecturer
Commerce Lecturer
Chemistry Lecturer
When the PPSC Lecturer Result 2023?
The official's www.ppsc.gop.pk result for lecturer jobs will be announced very soon on this page. You are informed that the Punjab public service commission took normally seven to ten days for the announcement of the test result. But sometimes, it takes time more than it. So because we are not sure about the confirmed result announcement date, just be in tune with this page and I assure you that as soon as the result is announced will be uploaded here.
Test Date: Sunday 25 October 2023, Saturday 31st October, 2023

Test Result Announcement Date: Coming Soon
How to Check The Result?
As soon as the PPSC Lecturer jobs written test result 2023 is announced we will update this page for you with some latest details. You can obtain these details from the following method.
Click on the link given link below to explore the official page
You can also send your roll number/ CNIC number/ and name in the following commenting section
Hence the complete details about PPSC lecturer jobs written test result 2023 October online all subjects. I hope that you have taken all the details regarding what you are finding online. You can also send your suggestions in the comments below for taking more details.
You can easily get PPSC Lecturer Jobs Written Test Result 2023 for all the subjects easily from this page so that is why just stay here on this page and get all the latest updates. When you stay in touch with this page then there are a lot of benefits for you and that is as soon as the officials will declare the result you would be the first person to get it and if you got passing marks then you could submit your original documents to the address given to you at that time so that your name could be confirmed by the Punjab Public Service Commission PPSC officials.