Today we will discuss about How to Check Property Tax Online in Punjab Pakistan 2023. The excise and Taxation department is responsible for property taxes. Every year in September month excise and taxation department gives Commercial and housing tax. According to Excise department sources only 30 days time period is available for excise and taxation department property tax submission. Under Property Tax Punjab rules and regulations, the excise department is responsible for PT 10, PT 11, PT 14, and PT 13 property tax under different conditions.
How to Check Property Tax Online in Punjab Pakistan 2023
How to Calculate Property Tax in Punjab:
You can easily calculate property tax through the Excise online website calculator.
You can visit the official site and the link below.
Visit this link for Online property tax calculation.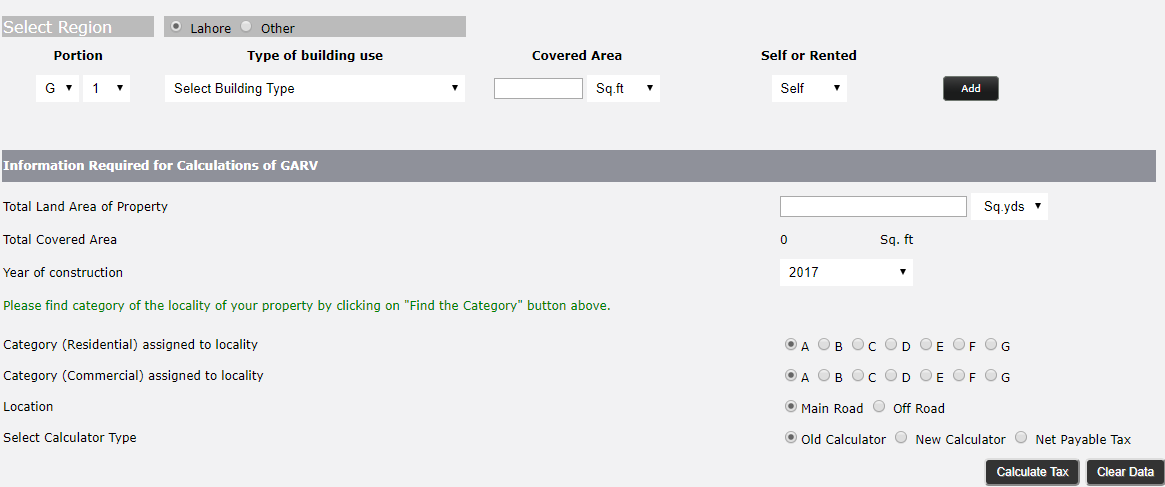 Click Here
Open the above link.
Then you can Select Region, Portion, Select Building Type, Covered Area, Self or rented, Total  Land Area Property, Total Covered Area, Year of Construction, Category residential, Category Commercial, Location main road or Off-road, Select Calculator Type all options.
After all options, you can tap Calculate Tax button.
Within a few movements, your Property Tax Punjab Online Calculator Rates will display on your screen.
Notice:
keep in mind Property tax the last date information is very important. Every year till the end of September Property tax will issue with date details.
You can also check the vehicle token tax calculator.
How to Check Property Tax Online in Punjab Pakistan 2023 details are available on this page for all. Here we are sharing Property Tax Punjab Online Calculator and rates details.on the Excise and Taxation website www.excise.punjab.gov.pk different online services are available including Apply PT-1 Record, Rate of Tax, Procedure of Assessment, Time and Mode Of Property Tax, Rebate and Surcharge, Exemption, Property Tax Notices, and Land Revenue Act 1967. If you want to Calculate your house, or commercial property test then yes online excise calculators are available here.