Here in this post, we will Punjab Food Authority Complaint Cell Contact Number. Punjab Government department Punjab Food Authority is the largest and most punctual department in Pakistan. Punjab Food Authority is responsible in Punjab for all restaurants, hotels, food corners, Fast food hotels, Milk Shops, and all food items branded and local food item quality inspection government department. In Pakistan, many food corners and restaurants provide low-quality unhygienic food. In Pakistan, diseases increase day by day, and many people are ill due to unhygienic food. Because of this Punjab Government department Punjab Food Authority has stepped and closed all unhygienic and low-quality food restaurants, food corners, Bakeries, and many factories and companies sealed by the instruction of the Punjab Government.
Punjab Food Authority Complaint Cell Contact Number Rawalpindi, Faisalabad, Lahore
Readers know these days Punjab Food Authority is fully active and searches low quality food factories and restaurants in all of Punjab sealed under the Punjab Food Authority.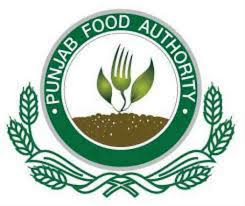 Punjab Food Authority Complaint Cell
If there is some thin wrong with the food quality in our area in the monitoring division of the Punjab Food Authority then you should contact the below given numbers so that the authority can take action in time.In the below table, we shared the toll-free numbers.
| | |
| --- | --- |
| Name | Contact Numbers |
| Secretary Food | 0800-13505 |
| Director Food | 0800-13525 |
| Lahore Division | 0800-13512 |
| Gujranwala Division | 0800-13532 |
| Rawalpindi Division | 0800-13535 |
| Faisalabad Division | 0800-13533 |
| Sargodha Division | 0800-48048 |
| Multan Division | 0800-13540 |
| Bahawalpur Division | 0800-13534 |
| D.G. Khan Division | 0800-13530 |
Readers are after the only Quality and hygienic food available for any person in Pakistan due to the Punjab Food Authority's struggle and closed all unhygienic food businesses in Pakistan. if you find low quality and unhygienic food in any public area, including Restaurants, Hotels, Bakeries, factories, and any others food corners then you will complain Punjab Food Authority Complaint Cell Contact Number. Readers I will provide the Punjab Food Authority department complaint numbers for all division in Punjab. You will read all information on this page related Punjab Food Authority Department.