Download Punjab Medical Faculty date sheet 2023 www.pmflahore.com online for various categories of allied health sciences. The officials are going to commence the examinations for the CDC, supervisor, and vaccinators from 8 November 2023. If you have registered with the PMF Lahore annual examinations latest by the 26 October then you are advised to prepare the examinations. The remaining time to attempt your exams is very less in front of your syllabus. So we advise you that never waste your time at any time taking tasks just stay on this page and keep on reading the instructions to get the latest updates.
Punjab Medical Faculty (PMF) is working since 1916 as an autonomous body. It is holding and regulating the eleven member's governing body. The main responsibility of PMF is to conduct the examinations for the diploma courses in allied health sciences. If you are also enrolled in any medical institute in Punjab and want to go to attempt its examinations then here we are providing you information regarding the PMF data sheet 2023 announcement date.
Punjab Medical Faculty Date Sheet 2023 www.pmflahore.com Online
The annual examinations of PMF are going to be commenced from 8 November 2023. And before that you are able to obtain the Punjab Medical Faculty date sheet from this page. It will be uploaded here on this page through the official website www.pmflahore.com date sheet for annual examinations.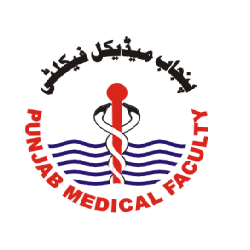 When is PMF Date Sheet Coming?
The examinations are going to start from 8 November so the date sheet will be announced in the first week of November. The officials have not yet declared any final date for the announcement of the exam date schedule. You just need to stay in tune with this page because as soon as the date sheet is announced will be available here by the officials. The following faculties are set for the examinations and will get the link very soon on this page.
Medical Laboratory Technology
Radiography & Imaging Technology
Operation Theater Technology
Public Health Technology
Physiotherapy Technology
Renal Dialysis Technology
Ophthalmic Technology
Nuclear Medicine Technology
Dispenser
Dental Technician
Vaccinator
CDC Supervisor
There are very few days are behind for you to prepare your exams in front of the course syllabus. As soon as the officials will announce Punjab medical faculty date sheet 2023 www.pmflahore.com online link will be uploaded here. Students for any course work have to pay their full attention to their studies so that they can attempt paper confidently. The results will affect the whole career because if you will obtain good marks your result card will be in favor of the merit of the required job. If you have any further queries or comments send us in the following commenting section. PMF officials have set very touch criteria for conducting their papers.