Ramadan Umrah Packages 2023 Pakistan Lahore, Karachi, Islamabad Air Tickets Price is written in this post. Mubarak Month is starting on the 22nd of March 2023 date. Yes, here we are talking about Ramadan Mubarak blessing Month. During this month all Muslims are celebrating Ramzan month with Roza, prayers, Nafil, Duwa, Zakat, and Sadaqa. This is a reality according to Pakistan traveling companies, Umrah religious performance is increasing among all Muslims including Pakistan country people. Read this post to know Ramadan Umrah Packages 2023 Pakistan Tickets Price.
Ramadan Umrah Packages 2023 Pakistan Tickets Price
Ramzan Umrah Packages 2023 Price List:
Days
Price
Location
10 Days
Rs.175,000

BESSAN SILVER (700-800 Meter)

SAROOR TAIBA (800 Meter)
Mostly the prices are different according to the location and facilities and the number of days also matters. If you want to take single, double and triple person room this thing also affects the price. To keep in mind all the things you will get Rs.185000 – 359000. Most people like to go to perform Umrah in the blessing month of Ramzan but they are looking for trick prices and expenses. But now it is easy for people to estimate the Umrah prices according to their budget. They can go for 10 day if they want to minimize their budget.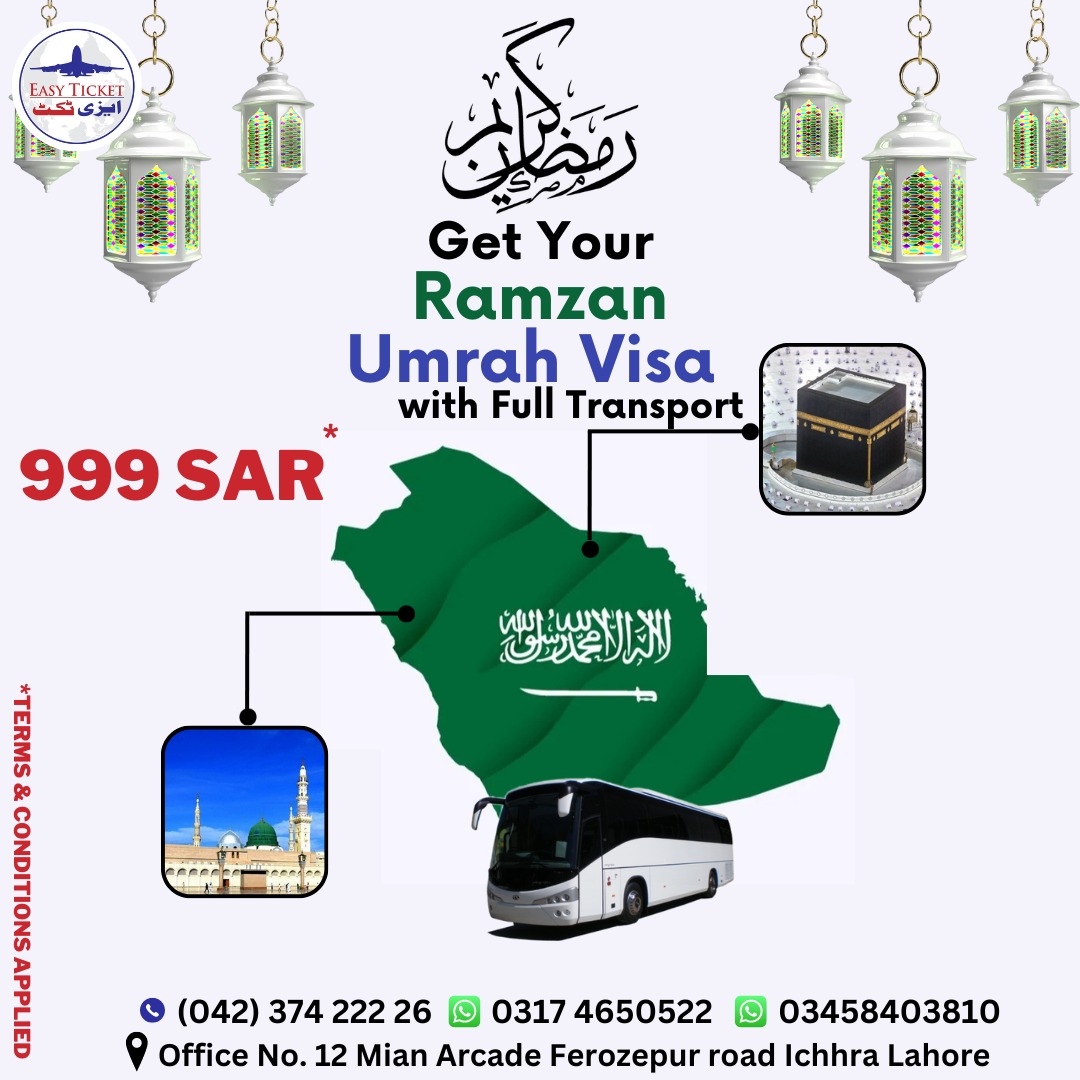 In the below image, we shared the price of umrah in Ramzan and also share the number through which you can take help. If you want to go for specific days and you plan to stay near Makka or Madina, You can ask any type of question through its given numbers.
0317-4650522
0345-8403810
(042)37422226
You want to perform Umrah this month Ramadan 2023 through Pakistan's different cities then yes here all details are available for different cities and villages' people. If you want to get Karachi, Lahore, Islamabad, Rawalpindi, and Gujranwala Traveling companies' number addresses and Ramadan Umrah Packages 2023 then yes here we are able to share all these types of details. Muslims are performing Umrah with 15 days, 21 days, or 28 days Umrah packages.