This website brings Saudi Arabia jobs 2023 advertisements salary package visa procedure for Pakistani male and female. There are different companies in Dubai-Saudi Arabia offering jobs for Pakistani labor visa jobs in different positions. Well, here I would like to tell you very important information regarding find jobs in Saudi Arabia from Pakistan. These employments are released through two different channels; one is through an agent who is hiring employees directly, and the second one is through the newspaper advertisement. From both of these options, I would like to prefer a newspaper advertisement for Saudi Arabia jobs 2023. These add refers to a registered company through which you can apply without any fear of fraudulent activity.
Almarai Company, Alfanar Company, Aramco, Bin Laden Company, and El Seif company are some most famous names in Saudi Arabia which are inviting Pakistani nationals for different job posts. From labor work to office work these companies have a complete official scenario for hiring the individuals. Saudi Arabia jobs 2023 advertisements salary package and further details of the visa procedure are discussed below side. Just continue reading this article to get more informative details.
Saudi Arabia Jobs 2023 Advertisements Salary Package Visa Procedure
On this website for Saudi Arabia jobs 2023 advertisements are shown below taken from newspaper. We are also a salary package, and the Visa procedure is also written below. Just stay on tune with us and continue reading this page to get more information that will guide you towards better ways.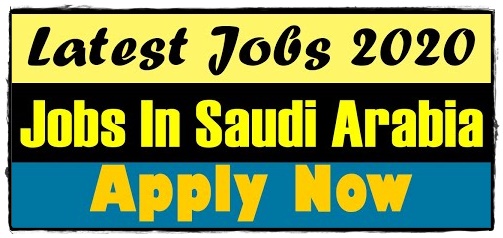 Posts Name for Saudi Arabia Jobs 2023:
Carpenter
Steel Fixer
Doors Operator
Mobile Crain
Accountant
Auto Electrician
Diesel Mechanic
Pipefitter
Driver
JCB operator
Shawl Operator
Furl Lift Offertory
Roller Operator
Cook
Sofa Posses Maker
Electrocution
Bulldozer Operator
Saudi Arabia Work Visa Process From Pakistan:
It is to be informed that Saudi Arabia work visa process from Pakistan is different from other conditions like family visa, visit visa, or business visa. It is because here we are talking about the Saudi Arabia jobs visa process so that is whey I would like to share the requirements for it and the procedure.
Requirements:
A valid passport for the duration of the job contract either for 1 or 2 years or more
Recent passport-sized photograph
Enjazit website proof of online payment of the visa fee
3 copies of a medical certificate
A letter of employment from the sponsoring company in Saudi Arabia, which must be certified by the Ministry of Foreign Affairs and the Saudi Chamber of Commerce
A signed copy of the employment contract between candidate and company
A certified copy of the applicant's university diploma, which must be validated by the Saudi Arabian Cultural Mission
A police report of any criminal record
An addressed, prepaid envelope
How to Apply:
Now when you have done the above requirements
You will have to visit the company through you are going to apply
The agent or agency company  through which you are applying you have to provide your documents to them and follow the instructions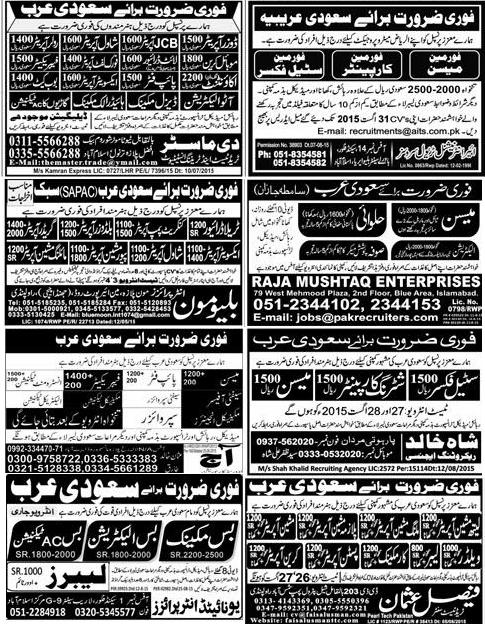 So all the details we have written details about Saudi Arabia Jobs 2023 Advertisements Salary Package Visa Procedure. Hope you are all now well aware of these Dubai jobs and ready to apply. But in case of any further details you can stay in tune and can ask further details about this intake from the comments below. If you are having any further suggestions then suggest others through the following commenting section.