Get notification of State Bank SBP new currency notes for Eid 2023 branches code SMS alert service has activated now for UBL, HBL, MCB, BOP, NBP, ABL, and all public and private bank branches. Ramadan is going on and all Muslims along with Fasting are waiting for the Eid Ul Fitr. For the celebration of this event, everyone wants to get new cash fresh notes which are just issued by the State Bank Of Pakistan (SBP). Our purpose for writing this post is just to make you aware of how you can obtain your cash free without any extra tax or charges.
According to officials' statements through a newspaper advertisement, it is been hearing that the new cash will be assigned to the bank against the CNIC number of each. and how you can apply for your cash and how to get it all procedure is written down in this passage. Remember that everyone has to apply first and reserve fresh cash copies from the bank before going there. We are writing the complete procedure for doing it. But remember that if you will directly go to a bank and demanding for fresh cash they will deny you. And you can't claim for it unless you are an account holder in that branch or you have applied for the fresh cash there.
State Bank SBP New Currency Notes For Eid 2023 Branches Code SMS
One ID card will get a one-time new currency fresh note from different banks. This service is providing by mobile SMS service with shortcode 8877. Further details will explain to readers regarding the complete method of Eid new currency notes collecting procedure. We are telling you regarding how you can apply and then what is the procedure for claiming your fresh cash from bank before Eid-ul-Fitar 2023 ramadan.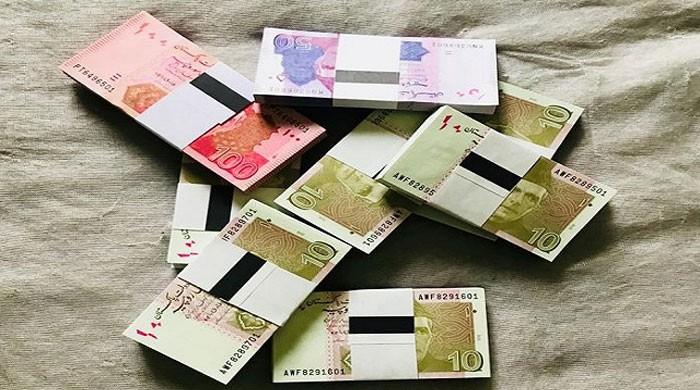 How To Get

New Currency Notes For Eid 2023:

Well, it's a very easy but a little bit official method to follow about How To Get New Currency Notes For Eid 2023. State Bank of Pakistan has released a new message service to apply new notes in SBP Pakistan. You just have to follow the following procedure which is very necessary to apply as per the written method.
Applicants, you will write down your CNIC number in mobile SMS with your Bank branch code
Remember State Bank official website is updated Banks Branch code for people facilities
Send this SMS on 8877
SMS charges will base on Mobile company regular SMS charges likes 2 Plus Tax
After this SMS, you will get a Branch address and date for Bank's new currency fresh notes collection.
Bring your mobile and original ID card on which you have applied at the designated bank branch to claim your notes
New Currency Note Details:
Limit for one person for packs is written down and you can't exceed the number of packs
20 Rupees one Pack
50 Rupees One Pack
100 Rupees one Pack
10 Rupees two-pack
Contact Number for more details:
Punjab 042111008877
Sindh or Balochistan 021111008877
KPK, Islamabad, Azad Kashmir or Gilgit Baltistan 051111008877
The details about State Bank SBP New Currency Notes For Eid 2023 Branches Code SMS are written on this page. Remember that one ID card number holder can apply for only one time and the limit of the notes should not be exceeded. You can further question can be in the following commenting section and we will reply to you for that one.