Technical Education and Vocational Authority TEVTA courses list 2023 Technical and Non Technical admission form www.tevta.gop.pk registration. If you have done matric or inter or graduation and want to get some technical studies for the professional studies then just be in tune with this page. Here we are telling you about what courses you can do and what TEVTA institutes are offering for a student. Having a technical education makes you able to grab some professional field. While in the case of anyone who is just having degrees but he or she doesn't know with any of the practical work experience is useless in the market. Such un-experienced candidates are treated as newcomers and obviously, the salary package will also be less. While in other hand if you are having some technical practicies then your chance of achieving success will be higher.
The government of Punjab is announced the Punjab Growth strategy 2023 program. At the beginning stage for the GOVT Growth Strategy 2023 target of 5 lac, Punjab domicile holders will get TEVTA short courses. TEVTA Technical education Vocational Technical Authority is offered a different number of Short Sources without any fee. TEVTA short courses technical and nontechnical are offering only for Punjab people. 2023, 2023 and 2023 years will give a lot of jobs opportunity for technical and nontechnical people those will pass short courses through TEVTA department.
TEVTA Courses List 2023 Technical And Non Technical Admission Form www.tevta.gop.pk
Following are the list of the TEVTA technical courses list as well as the TEVTA non technical courses list. You can take admission in any of these courses after if you are eligible for any of the course. You can visit any college or institute for taking the details about their institute's information which is very important for you to get through this page.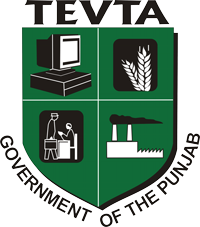 TEVTA Technical Courses List 2023:
The followings are the TEVTA technical courses list 2023. Those who become technical in some field can opt for any of these following courses. You can obtain these courses once you have taken the admission. The admission is only delivered after a student meets the eligibility criteria and his or her application form is received within due date and time at the admission office. We wish you all the best and hope that you will grab a successful career after learning some technical education from this institute.
Fashion Designing for Male
Machine Embroidery For Male and Female
Bakery and Sweet Making Male female
Rice Plant Operator for Male
Leather Garments Stitching for Male
Safety Inspector for Male
Model Mold Mechanic for Male Female
Home appliance repairing For Male
Motorcycle Mechanic for Male
Beautician for Male Female
Building painter for Male
House Car painter for Male
TEVTA Admission Form:
This is the following TEVTA admission form which you can download from the following procedure. You have to first check the TEVTA new courses advertisement and apply as per the written statement.
Download the application form by clicking on the link below
TEVTA official portal is providing complete details about TEVTA Courses List 2023 Technical And Non-Technical
Application forms and admission are totally free by Punjab Government for interested people who want to get admission in TEVTA short course admission.
[button color="blue" size="medium" link="https://www.tevta.gop.pk/pdfs/downloads/Admission_Form_City_N_Guilds.pdf" icon="" target="true"]TEVTA Registration Form[/button]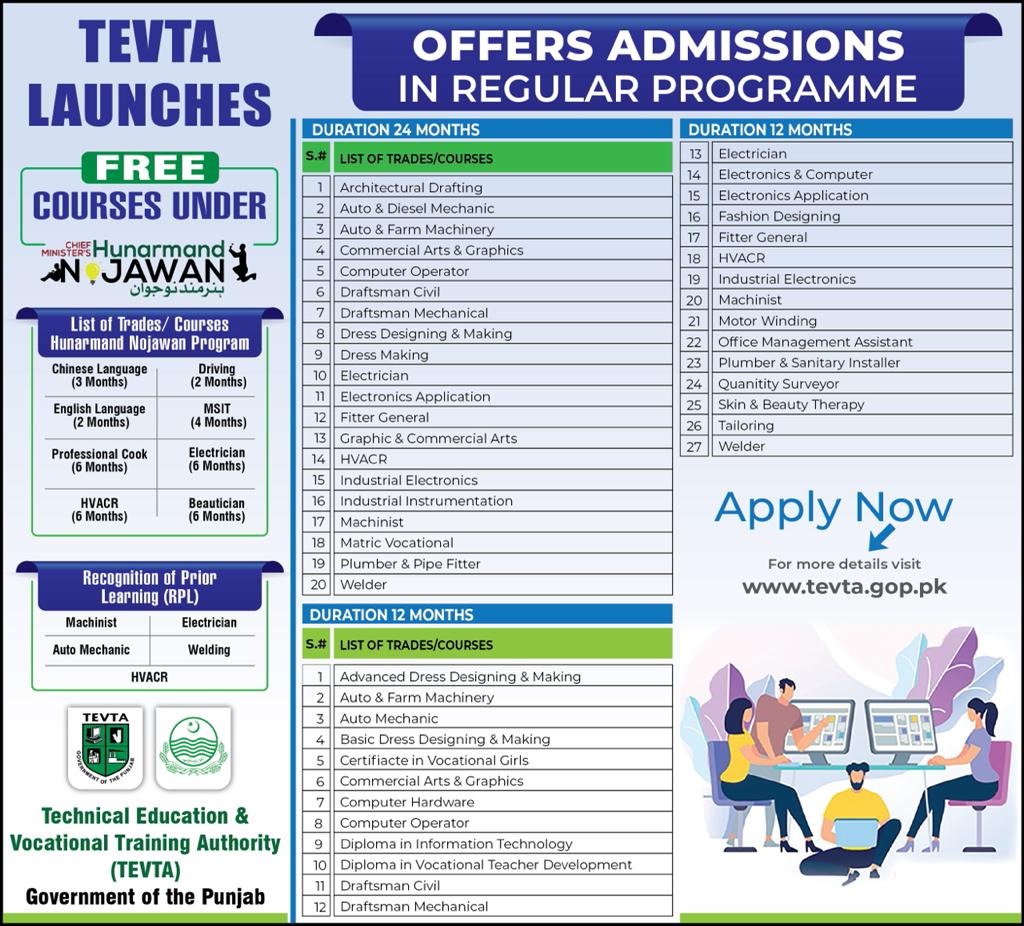 Technical Education and Vocational Authority TEVTA Courses List 2023 Technical And Non Technical Admission Form www.tevta.gop.pk is written on this page. We have told you about the TEVTA courses list. You have to leave a comment in the following comments section for taking any further update or query that is very important for you to read. But never get late and don't put any wrong information which will be a wrong entity from your side.