University of Engineering and Technology Lahore and its sub-campuses are offering different vacancies. If you want to get details about UET Lahore Jobs 2023 Advertisement Professor, Lecturer then yes you are at the right place. These vacancies names are Assistant professor, Lecturer, Manager Research Operations and Development, Director, Assistant Director, Deputy Director Planning Development, Deputy Registrar, Assistant Registrar, Assistant Registrar, Administrative and Medical officer Male jobs. Here in this post, we share the complete detail about UET Lahore Jobs 2023.
UET Lahore Jobs 2023 Advertisement
If you want to get UET Lahore Jobs 2023 application form submission procedure then yes you can apply for the prescribed application form with the help of this page to further all details. Few vacancies are offered on contract base requirement so read carefully newspaper advertisement. UET is offering month and these vacancies' last date for form submission is 05-10-2018 date.
Designation:
1:Associate Professor
2:Assistant Professor
3:Lecturer
4:Executive Engineer Mechanical
5:Executive Engineer Civil
6:Security Officer
7:Medical Officer
8:Procurement Officer
9:Procurement Assistant
10:Overseer
11:Deputy Manager IT Manager
12:Horticulturist
13:Mali
14:Tube well Operator
15:Driver
16:Lab Technician
17:Auto Mechanic
UET Jobs 2023 Application form:
For job numbers 1 to 8, 11 & 12 the candidate can apply online.
Candidate can apply on a simple paper for job numbers 9, 10 & 13 to 17
UET Lahore eligibility criteria:
Eligible criteria are mentioned separately in the below advertisement.
UET Lahore Job Required Documents:
Required documents are mentioned in the below table.
For Post 1 to 8, 11 & 12 

21-45 Years
Apply at www.jobs.uet.edu.pk
Upload Passport Size Photo
Attach challan amount Rs.2000
Other required documents in the printout form

For Post 9, 10 & 13 to 17

Candidates apply on a simple paper
One copy of all testimonials
Copy of CNIC
One Photograph
How to apply for UET Lahore:
Prescribe application form is available on the jobs.uet.edu.pk website. You will visit this website and get UET Jobs 2023 prescribe application form. The online application form is only available on this website link for all applicants.
For the past 1 to 8, 11 & 12  the candidate apply through jobs.uet.edu.pk
For posts, 9, 10 & 13 to 17  will submit their application on a simple paper along with the required documents.
Last Date for UET Lahore Jobs 2023:
According to the advertisement for UET Lahore Jobs, the Application form submission's last date is 05-01-2023 date under the instruction of UET Lahore officials. After this dated form will not accept. Remember the interview is the one and only requirement selection criteria so only shortlisted candidates will get interview calls from officials. if you have any questions then remember to drop related comments in below comment box.
Also, visit
UET job advertisement: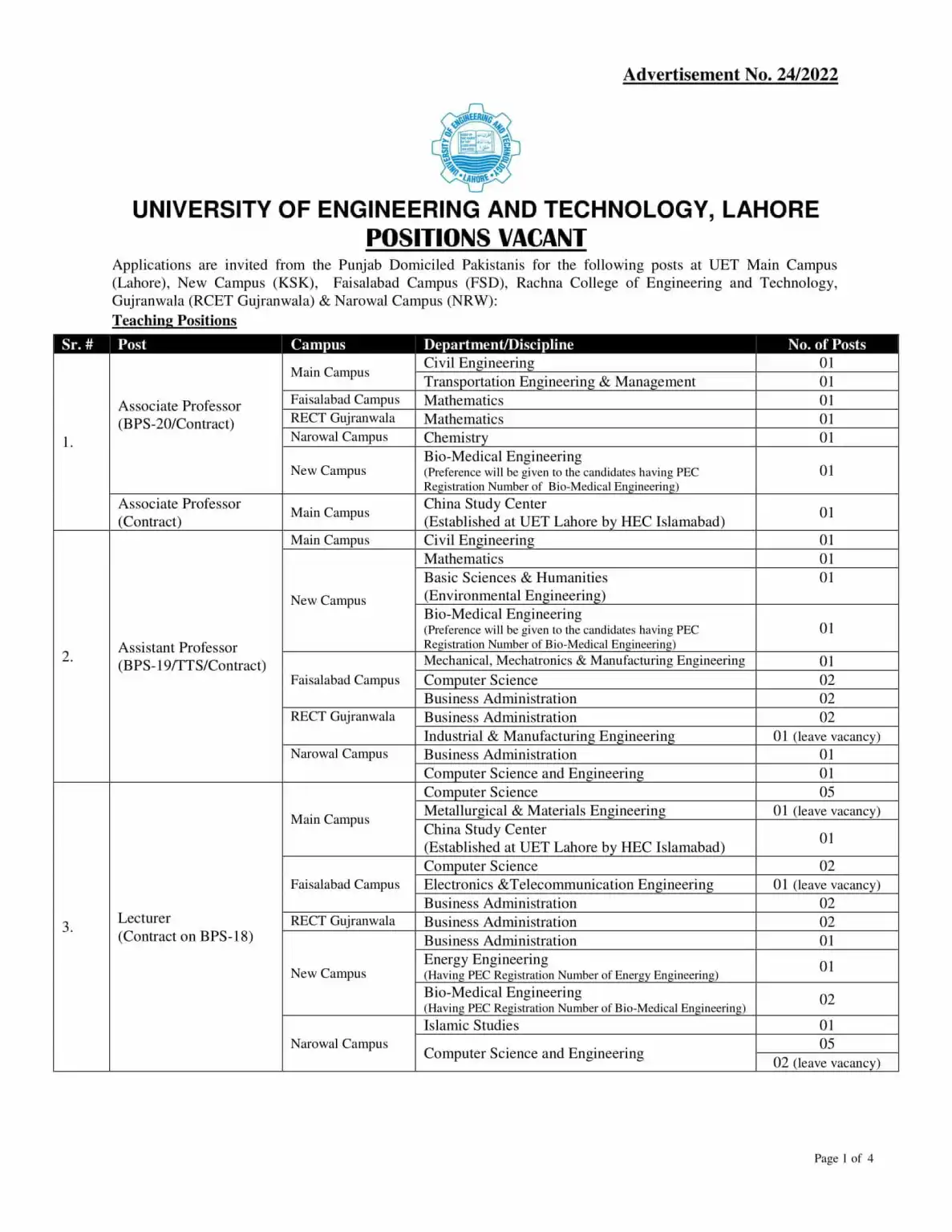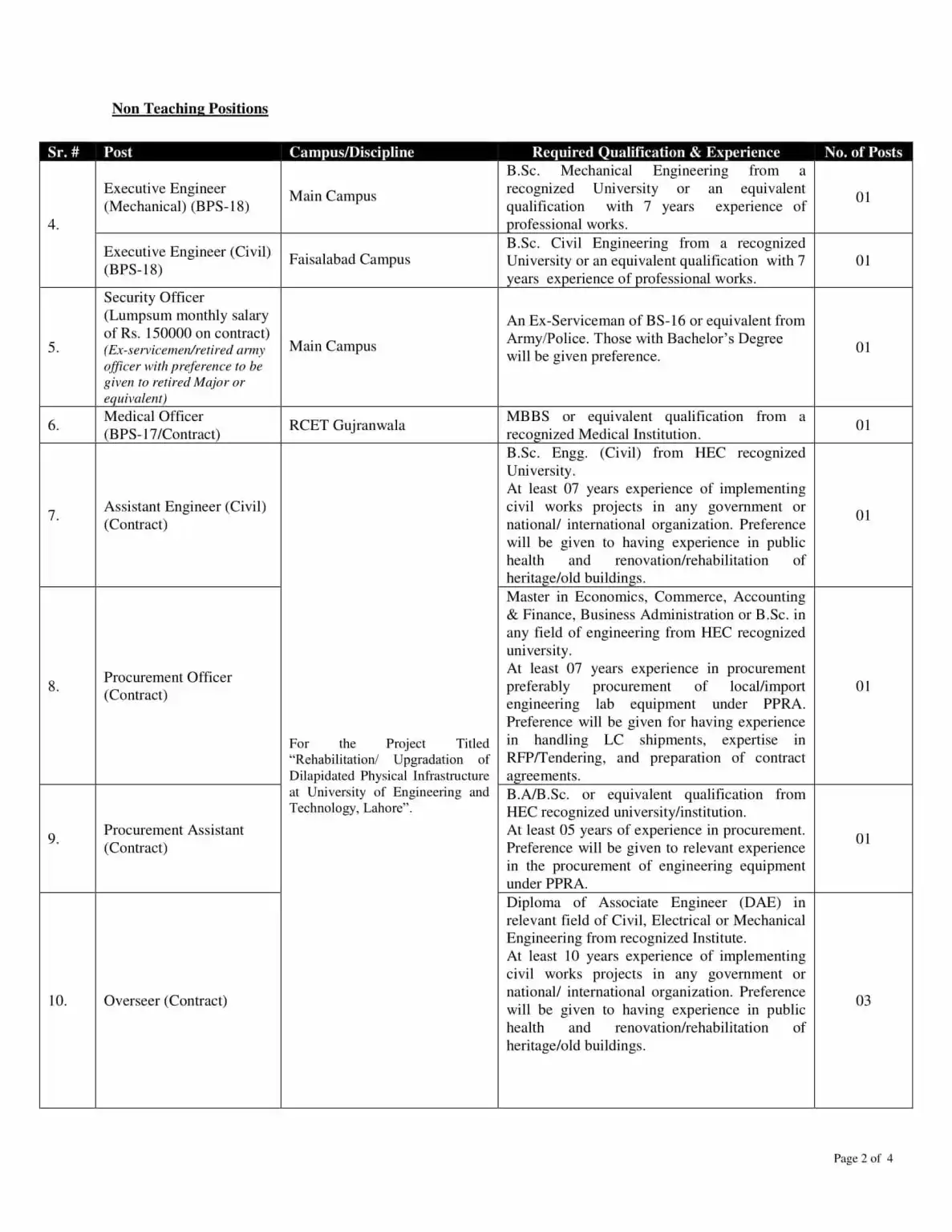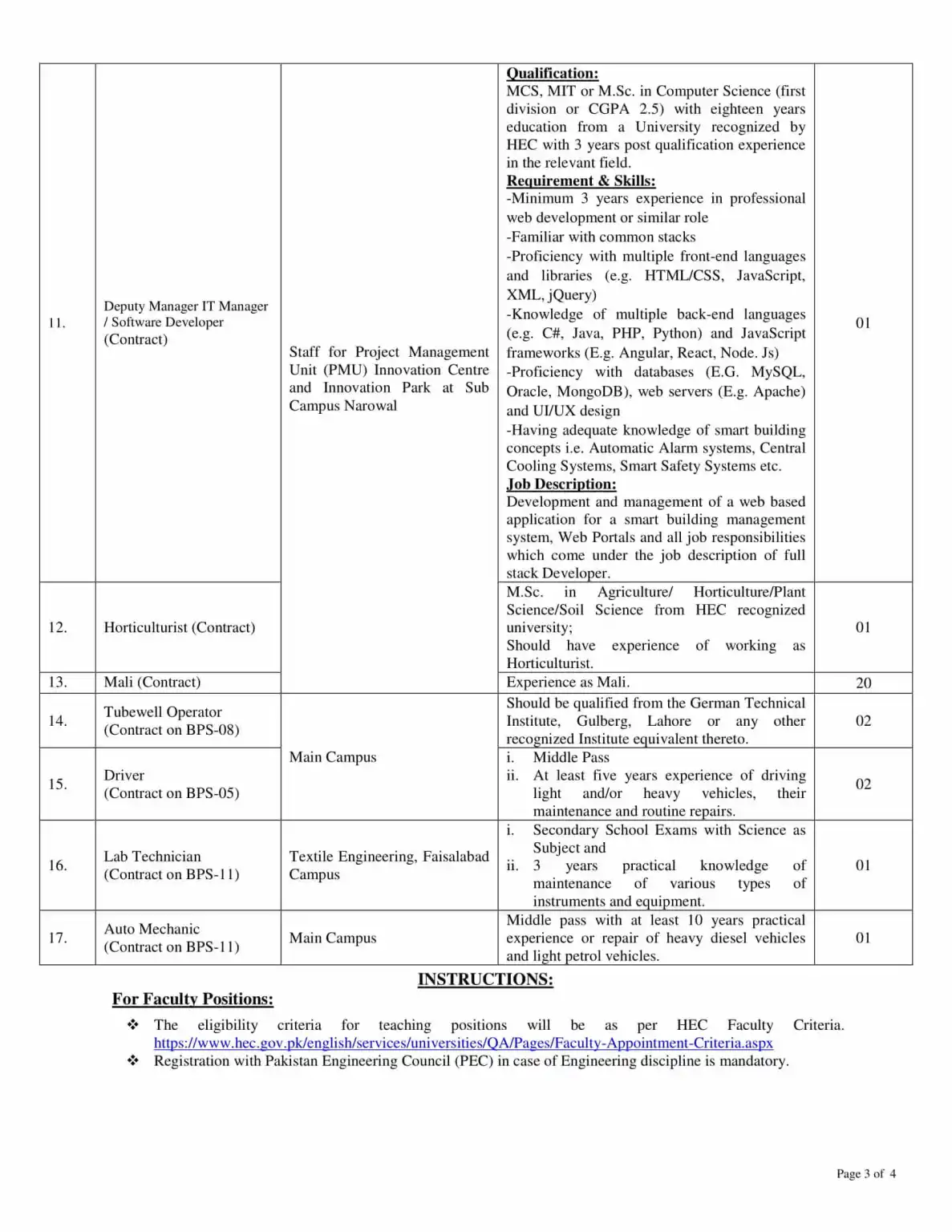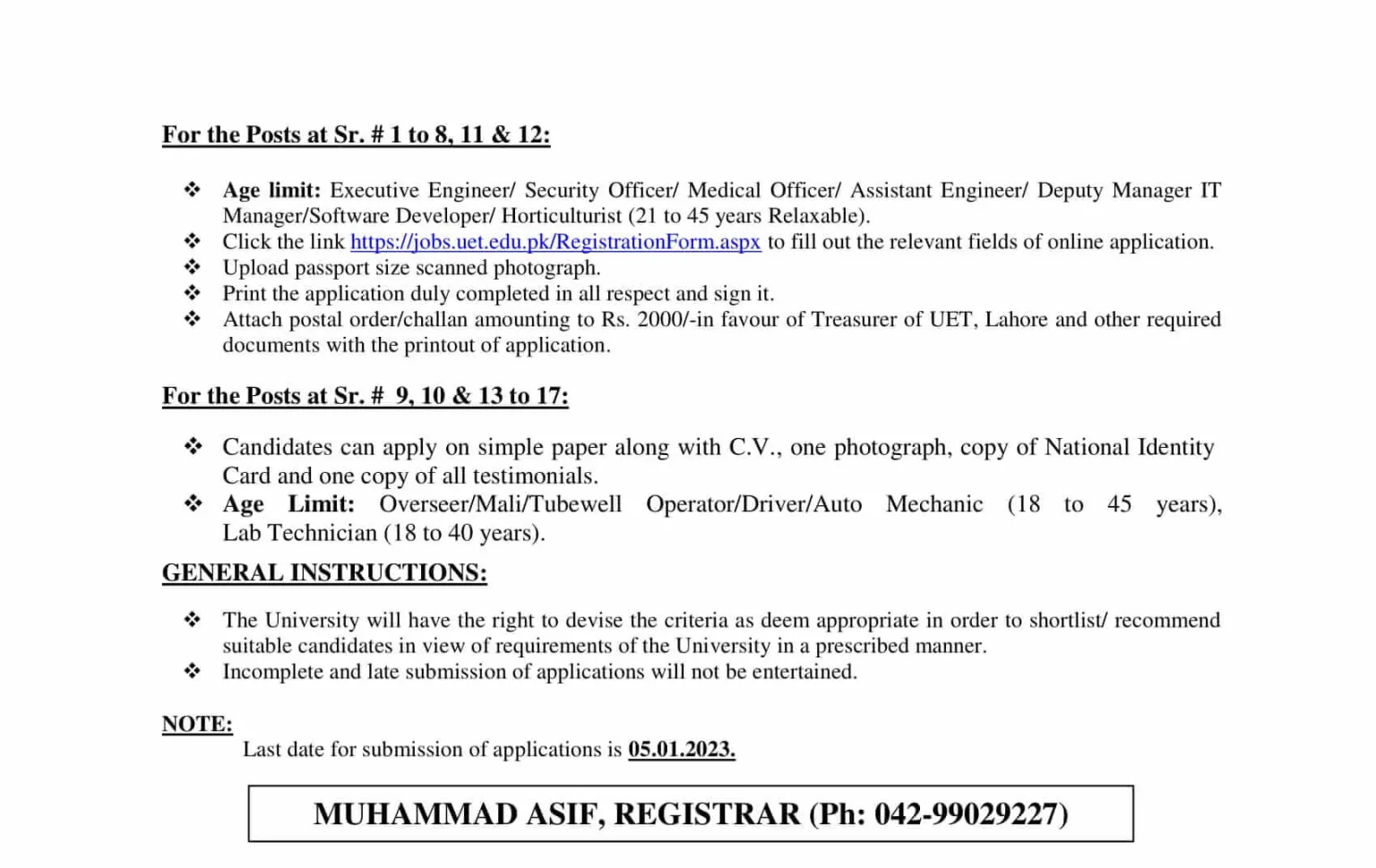 Through Newspaper advertisement UET Lahore Jobs 2023 posts names, eligibility criteria, last date, and application form submission procedure details are available for all applicants.