Ufone 24 Hours 300 Call free Minutes 2023 Charges, Dial Activation Code, Validity : Mobile network telecommunication is most important technology for all people in Pakistan and world wires. Many telecommunication company working in all world with different packages and high speed mobile internet. I will discuss about Pakistan Telecommunication Company and importance. Many  Telecom organization working in Pakistan including Warid, Jazz, Ufonr, Telenor and Zong but Pakistani mobiles users most favorite network is Ufone. Ufone is largest mobile Telecommunication Company in Pakistan and Ufone provide many offers and packages for all Ufone valuable customers in Pakistan. Ufone Signal strength is very high and working all Pakistan low connectivity areas. Ufone provide free call for Ufone to all PTCL and Vfone service in Pakistan any time.
Ufone provide high speed 2G, 3G and 4G internet with very cheap rates for all Ufone customers. Ufone provide many different SMS packages, Internet Packages and Call packages with minimum rates.
Ufone 24 Hours 300 Call free Minutes 2023 Charges, Dial Activation Code, Validity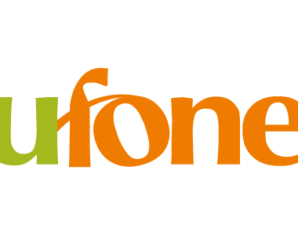 Ufone call, sms, and internet package names are Nai sim offer, Daily Pakistan Offer, Super Card plus, Super Card, Mini Super Card, Super minutes, Daily Heavy, Special Daily, 3 Day Bucket, Super Internet, Social Monthly, Sim lagao offer, Daily Light, Special Daily, Mega Internet Bucket and many others Ufone offer.
Today Ufone announced new offer Ufone 24 Ghantay Offer 2023 free minutes on net and of net, activation charges, activation code validity time and related all information available on this page www.pakijobs.pk. Readers you will read all information through this page than you will desire easily your desire package.
Telecommunication Company Name
Ufone Telecom Organization
Ufone New 2023 offer name
Ufone 24 Hours Offer 2023
Ufone 24 Hours 2023 Offer Free minutes
Unlimited free minutes available Ufone to Ufone, PTCL and Vfone
Ufone 24 Ghantay Offer 2023 Activation Code
Ufone customers you will dial just *5700# than you will your desire package Ufone 24 hours
Ufone New 2023 24 Ghantay Offer Validity Time 
Ufone 2023 offer valid for 1 day
Ufone 24 Hours 2023 offer Activation Charges
Ufone subscription charges is Rs. 8.99 plus tax