Get updated about the Punjab Government winter vacation holiday notification 2023-2022 schools, colleges, and university holidays. The weather is cold and Corona is getting worse. In such circumstances especially students have to stay at home. The main purpose of holidays is to give homework to students for their mid-term preparations. We advise you that you must be in tune with this page and get further updates about when the holidays are getting started in Punjab cities like Lahore, Multan, Faisalabad, Rawalpindi, and others cities.
Punjab Government Winter Vacation Holiday Notification 2023
The officials have released the public notice for the Punjab Goernment winter vacation holiday notification 2023-2022 schools, colleges, and universities. Due to the smog and the rapid increasing in cold the officials have decided to announced the winter hilidays.As soon as any update is released regarding this intimate we will share with you right here on this page.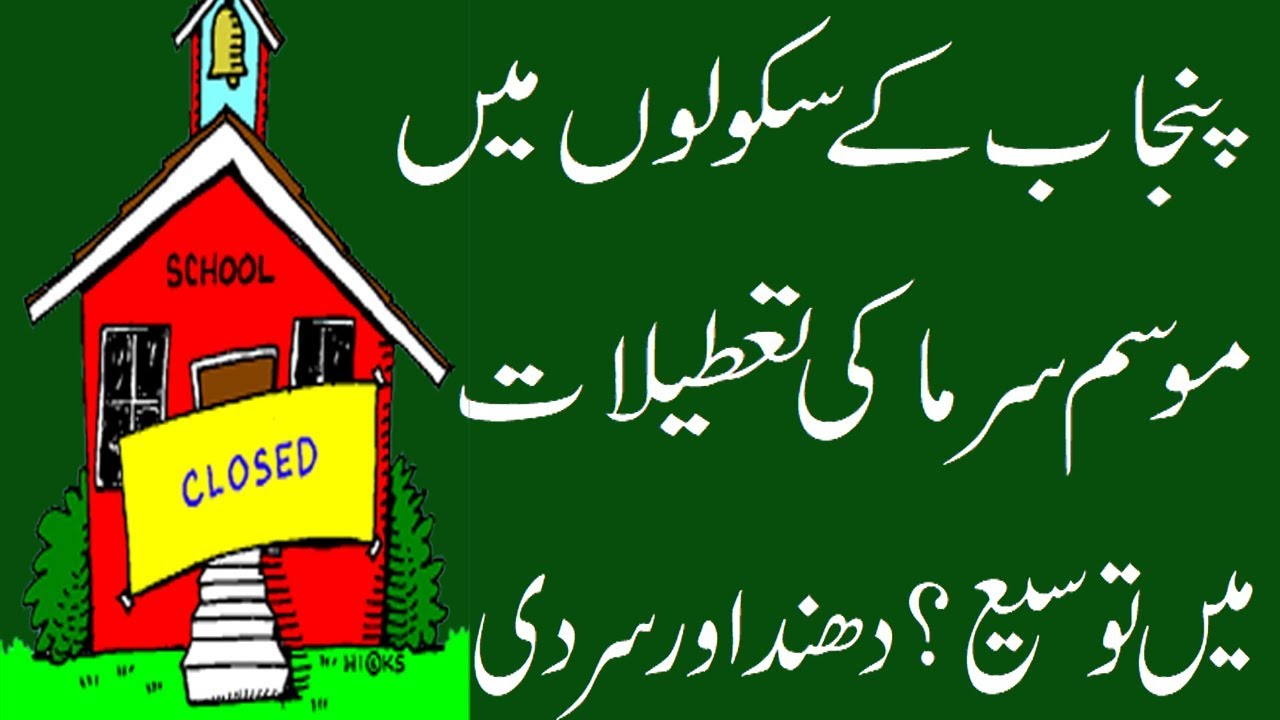 Punjab winter vacation notification 2023:
Punjab Educational ministry announced this year in 2023 all Government and Private educational institutes including schools, and colleges, Winter Holiday will start on the24-12-2022. Punjab GOVT also announced Punjab educational institute will close on the 10th of January.
Holidays Starting From 24-12-2022
Holidays Ending On 31-12-2022
Holidays extended till 08-01-2023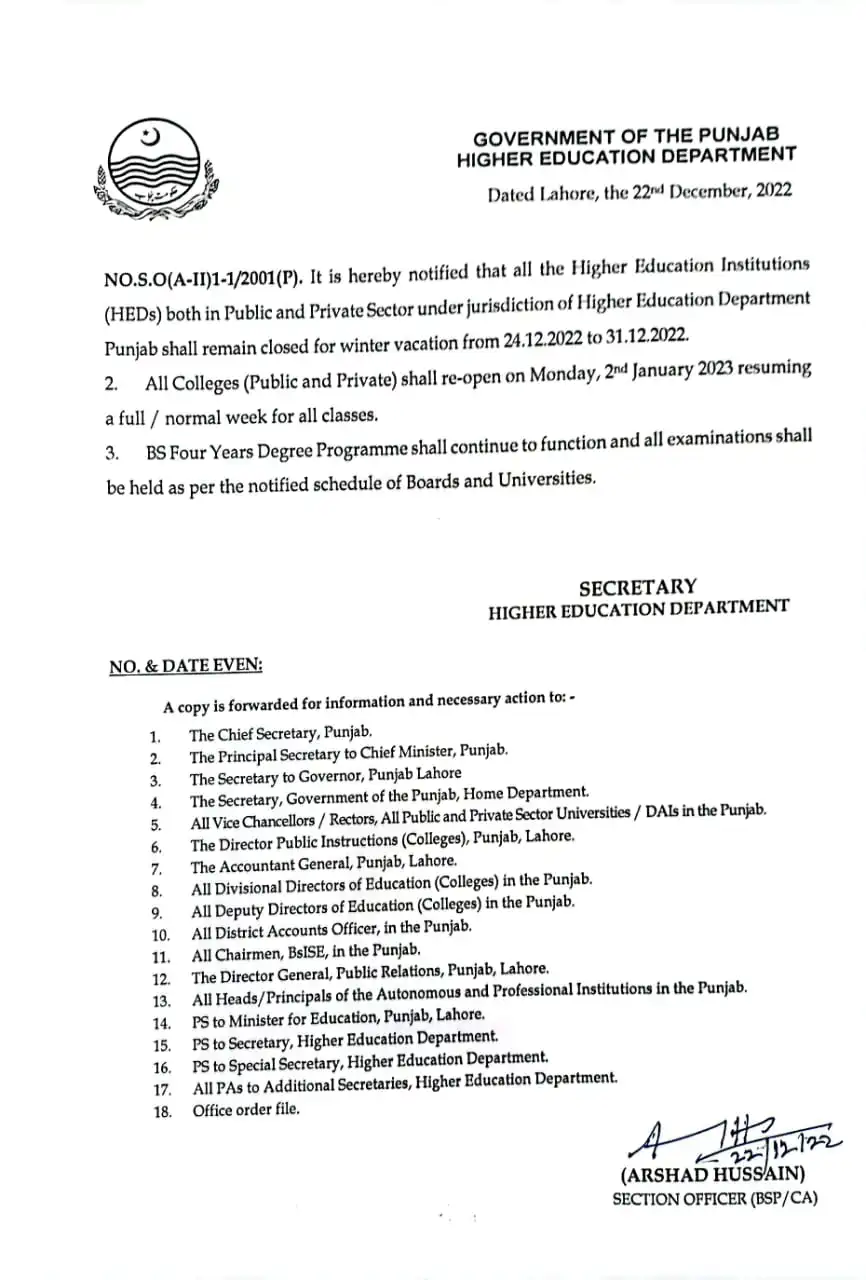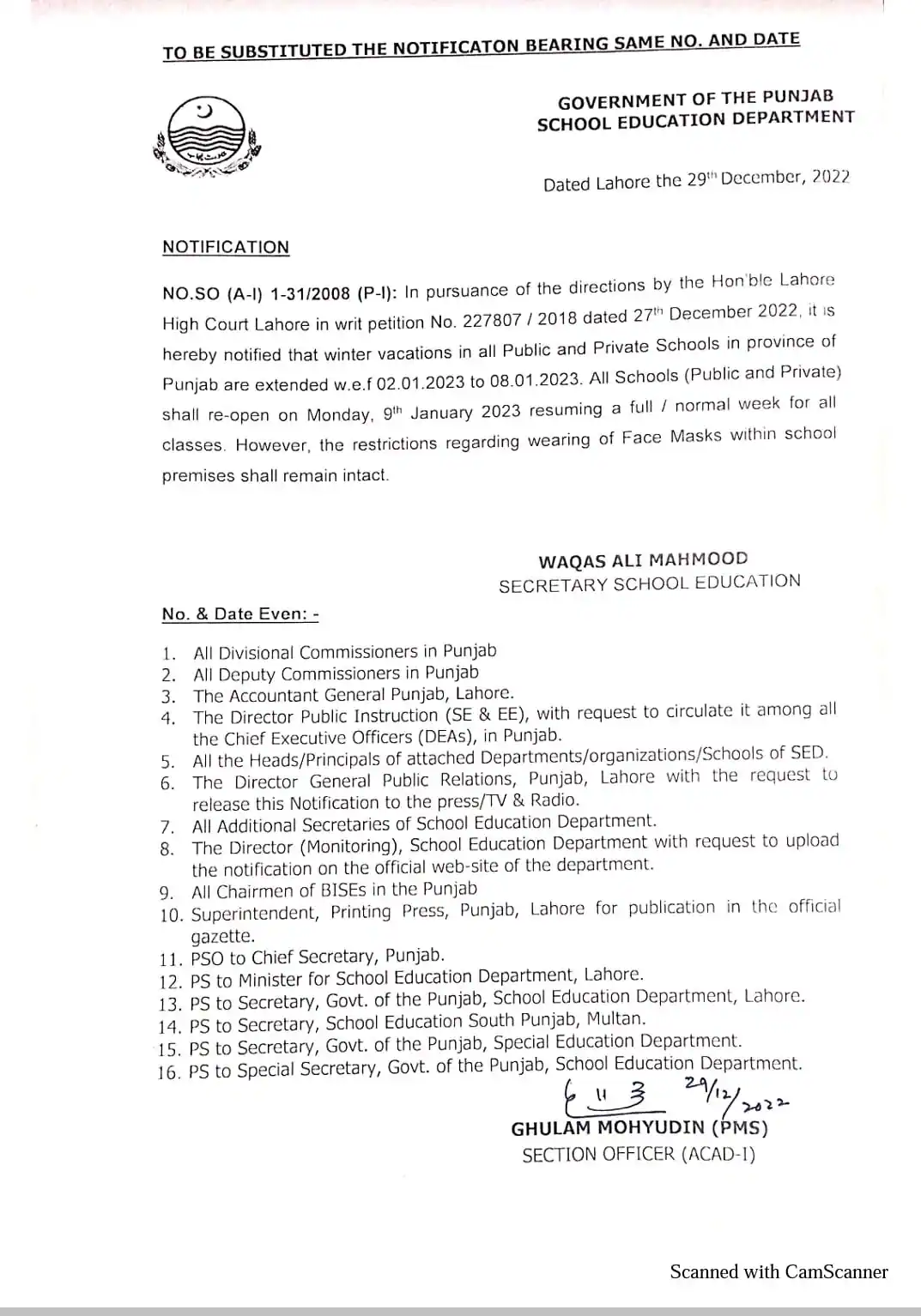 Winter vacation notification 2023:
Punjab GOVT announced all Educational institute holidays. School, College holidays will start on 24-12-2022, and Winter School Holidays will end on 31-12-2022. Punjab GOVT winter holidays mostly started in December due to Cold weather. The objective of the winter season is to provide relaxation and cold weather safety for students. Usually, Private schools are taking exams before the Punjab Government Winter holiday vacation notification. GOVT Education institute conducted exams after the Winter Holidays.
Hence the complete details about Punjab holiday schools and colleges are written here. Usually, students are going to different tourist places with family. Most students are preparing for their January School, and College because after January 2023. Cold weather is the cause of different weather temporary disuses. Parents adopt safety measures for their children's health due to Cold weather.