This page is containing the list of the Ramzan 2023 Iftar buffet best restaurants in Lahore menu, booking numbers. Here one can dine in or in case of lockdown restrictions, you can also place your order at your doorstep. The purpose of arranging this list to provide you the best information on a single page. Now readers are just required to read this article and choose the best restaurant for the Ramadan buffet in Lahore. Here you can also organize your iftar party with friends and family. Here you can enjoy the best rates and a cozy environment to sit and to have a delicious taste. And of course, these are the foremost necessities for someone to check before choosing any restaurant.
This is a fact Pakistan all cities food taste is less than Lahore food taste. Well if you are a real food lover then try Lahore food old shop but the fact is old Lahore food famous places citing arrangements are not well for the family but you will enjoy food in your car with your family. If you want to enjoy the best restaurant for Ramzan 2023 Iftar Buffet in Lahore, then M.M Alam Road Lahore is the best place for all food lovers. These days reasonable Ramzan Iftar buffet booking is open for people. Please keep in mind without booking you will not get space in any best famous Lahore food points due to overload. So read the article below and choose anyone according to your choice.
Ramzan 2023 Iftar Buffet Best Restaurants In Lahore Menu, Booking Numbers
On this page we are sharing the list of the best Ramzan 2023 iftar buffet resturants in Lahore. You can get the latest menu, booking numbers for placing online order. You can arrange your dine-in after meeting the SOPs and on pre-booking which is very important for all of you. This year due to the COVID-19 pandamic, mostly resturants are clossed and those who want to arrange the iftar party at home.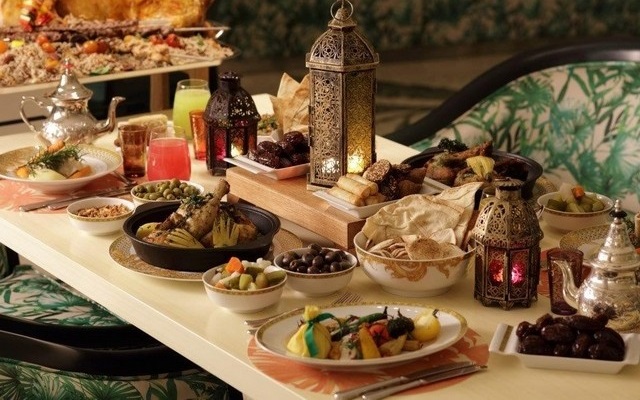 Top Best Resturants for Ramadan 2023 Buffet:
Best Lahore Food Place Details are Most Searching Material By Food Lovers.
Cafe Aylanto — M.M Alam Rd Lahore — Phone Number 042-35751886
XiWang —- 6/a Cii M.M Alam Rd . Lahore — 042-35785763
Salt N Peper Village —- B 103 M.M Alam Rd Lahore — 042-35875536
Ziafat Restaurant —- MM Alam Rd, Block C1, Gulberg Lahore Punjab — 0345, 6789104
Bundu Khan —- 12 Service Rd Lahore 54000 —- 042-35415606
Monal —- Al Fateh Ln, Lahore 042-35789823
Tabaq === Howk McLeod Rd Lahore
Lalqila Restaurant — 11 A-Main Boulevard Garden town — 042-35941241
Haveli Restaurant — Food St Fort Rd Lahore —– 0300-8414899
Khan Baba Restaurant —- Lower Mall Road Lahore
This is all about the Ramzan 2023 Iftar buffet best restaurants in Lahore menu, booking numbers. Hope you have find the best one for your iftar party. We have given you the contact number of these resturants so you can place online order. Or if you know any best resturant besides these one, you can add coments below.